30+ YEARS OF RELIABLE MOTORCYCLE TRANSPORT
Federal Motorcycle Transport specializes in providing fast, secure and reliable motorcycle shipping at a price you can afford!
We ship over 2,000 motorcycles per year. We take great pride in offering the best prices, fastest shipping, and one of the highest levels of customer satisfaction in the transportation industry for 30 years.
Motorcycle Shipping With Federal Transport
With over 100 years of experience in the transportation and storage business, Federal Companies has the knowledge and experience to handle virtually any move, whether it's across town or across the country. When it comes to motorcycle shipping we take pride in providing the best care and attention in the moving of your bike. We use custom pallets specially designed to secure your bike, and air ride trailers to dampen vibrations. Our shipping process is geared towards getting your cycle to it's destination as quickly and safely as possible, so you can focus on enjoying the ride.
Plus, with our streamlined online quote process you can get a Quick Quote for one bike, or arrange transport for multiple vehicles with our Custom Quote option, where you can make payment and have your whole shipment set up in minutes. We even offer discounts for multiple bike shipments and to members of several motorcycle clubs! There are multiple warehouse locations for pickup and delivery discounts!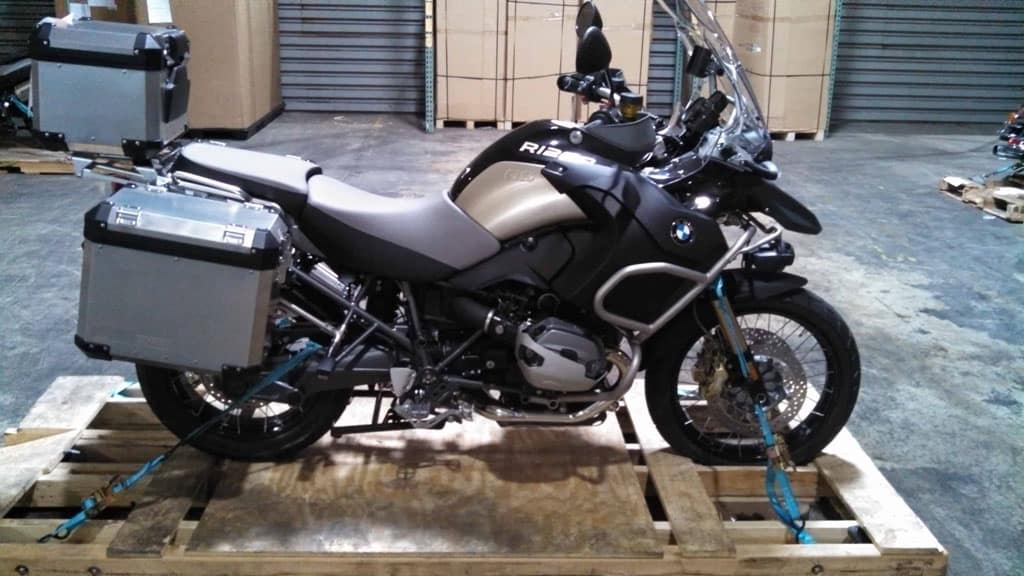 When you ship your bike with Federal You Get:
A quote in seconds, then call us to quickly and easily arrange shipping and pay with secure payment link.
Discounts for members of several motorcycle clubs.
Shipping quotes for up to 2 bikes on a single custom quote.
On-demand customization of your shipping dates.
Conveniently track a motorcycle shipment.