Think that guided motorcycle tours are only for exotic locations? That couldn't be further from the truth! All around the United States are beautiful locations to visit and explore. Guided tours are run by professional motorcyclists who take you through some of the most desirable, long-winding roads with stunning scenery. There's many reasons why people hire a top-rated motorcycle touring company. They ensure that you and your bike are safe on your adventure, you get to go in a large group rather than by yourself, you meet like-minded people, and you don't get lost while on the roads! If you're ready to take a guided tour, check out these top-rated motorcycle touring companies.
Edelweiss Bike Travel | Best motorcycle tour company for worldwide tours
Edelweiss Bike Travel has been in business since 1980, and they offer bike tours to destinations around the world from Europe to Asia to North and South America. They even have a 10 most beautiful roads tour. You can do a self-guided, guided, or group tour with Edelweiss. Their pricing ranges from around $2,000-$10,000+ depending on the length of your tour and where you are going. You can use the bikes in their fleet so you don't have to put the miles on your own bike, but some tours also allow you to bring your own. They tour on Harleys, BMWs, Yamahas, and more. Plus, Edelweiss has dirt bikes, four wheelers, regular motorcycles, and more to choose from.
Edelweiss Bike Travel, +43 5264 5690
Ayres Adventures | Top-rated tour company with luxury accommodations
View this post on Instagram
If you want upscale accommodations while going on a luxury guided motorcycle tour, then Ayres Adventures is for you. Their prices start around $5,000 for a week-long trip, and they tour all over the world. Their most popular tour is through Alaska and is called the Yukon Adventure. They rent BMW motorcycles, but you're also able to bring your own if that's what you prefer. You'll need motorcycle insurance as well as a motorcycle license to tour with them. Many people like adventuring with Ayres because they offer superior places to stay and plenty of experience.
Ayres Adventures, (972) 635-5210
AZ Ride | Most Affordable Motorcycle Tours
If you don't care too much about your accommodations and where you stay, AZ Ride is the best company to go with. However, that's not saying they don't stay in nice places. They do, but they're more lesser-known bed and breakfasts and motels. This company is all about the actual tour and adventure itself, which is why many people choose to go with them. They offer tours that are as short as three days and as long as two weeks. Prices start right around $2,000 for a week-long tour. One thing that's different about this company is that you have to be 21. You'll rent a bike from their fleet, which includes BMW, Honda, Triumph, Suzuki, and more. They also only tour the Arizona area, which includes the Grand Canyons, Devil's Highway, and the Four Corners tour.
AZ Ride, 9419 E San Salvador Dr #106, Scottsdale, AZ 85258, (480) 970-5530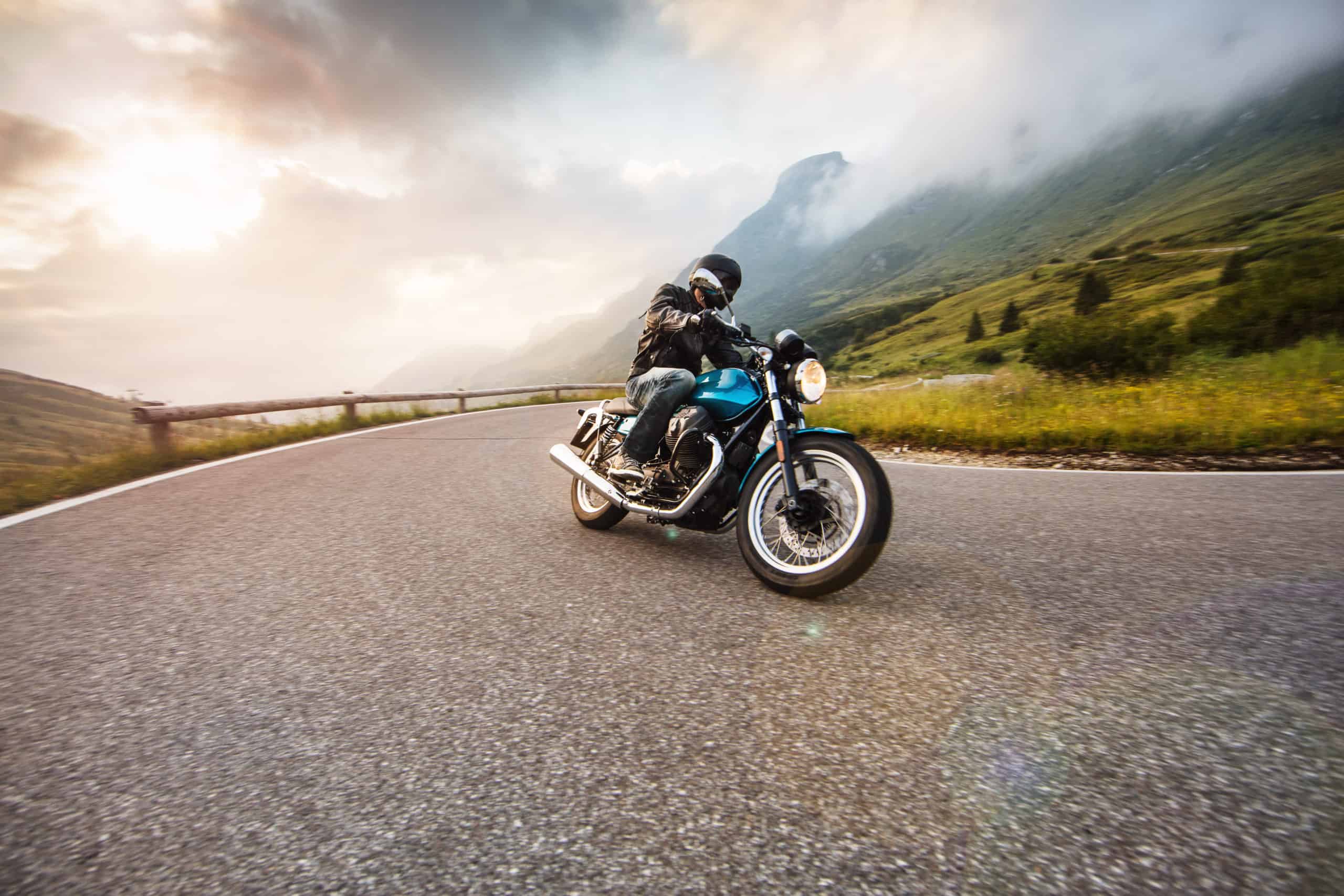 If you want to see and experience the California coast, Canada's coast, Route 66 or go from one ocean to another, Great American Touring is the place to go. Their tours are only in mild weather, so they go from June to October due to snow and other weather conditions. Their lodging isn't quite luxury, but they do offer unique lodging in B&Bs, RVs, private homes, and more. Thankfully, their pricing is also very affordable. Their seven day tours start around $3,000. However, their shortest tour is 7 days and their longest tour is 21 days. They have Harley rentals in their fleet, and you can bring your own bike. If you're renting from them, you have to be 21. But if you bring your own bike, there's no minimum age required as long as you have a motorcycle license.
Great American Touring, 3807 Chatham Rd., Baltimore MD 21215-5409, 800 727-3390
Bike Week Motorcycle Tours | Motorcycle touring company for bike weeks
Planning a trip to one of the major bike weeks? Bike Week Motorcycle Tours can help you get there! They cover all the major bike week destinations including Daytona, Laughlin, Myrtle Beach, and more. It's a great way to meet friends, journey down to the bike week with a group of people, and enjoy beautiful scenery on the way there. The tour does span for about two weeks, and you'll need to be 21 with a year of experience on a heavy-weight bike. You rent a bike from them so you won't have to worry about putting the miles on your personal bike. The lodging is done by RV or motel, but people don't go for the accommodations. Instead, the real experience is winding through beautiful back roads on your way to party at a bike week. Tours start around $7,000, which includes your bike rental and all accommodations.
Bike Week Motorcycle Tours, P.O. Box 1635, Borrego Springs Ca. 92004, (619) 746-1066
If you love New England and want to check out the beautiful roads in that area, Northeastern Motorcycle Tours can help you. They focus on the fall foliage and beautiful woods of the area. The tours are 6-12 days long and they only run from August to October. They're fairly popular, and this is the top motorcycle tour if you want to use your own bike. Though you can rent a bike from a local rental agency, most people use their own bikes. Lodging is high-quality, and this is a fairly affordable guided tour. Prices start at just $2,295 for a six day tour. You'll see stunning fall colors amongst the mountains and hills in the area. Northeastern is very experienced and has been in business 25 years.
Northeastern Motorcycle Tours, P.O. Box 574, Saxtons River, Vermont 05154
Frank Covucci Tours | Top motorcycle tours for experienced riders
Are you an experienced motorcycle rider? If so, this is the tour for you! F.C. Tours covers Montana, South Dakota and Wyoming for the Big Sky Mountain High Tour. This covers the beautiful big sky region of Montana so you can see what everyone raves about! They cover about 200-250 miles per day, so you need to be an experienced rider. Also, this is one tour that doesn't provide rental motorcycles. You'll need to bring your own bike, which is a fun experience because the group ends up having bikes of all types! Each tour allows for 15-20 people. The tour starts in Billings, Montana. Frank has done the tours for 11 years now and served over 3,000 motorcyclists!
Frank Covucci Tours, 13705 Nantucket Ave., Pickerington, Ohio 43147, (740) 927-8852
There's nothing more stunning than national parks, and that's exactly what Twisted Trailz is ready to show you! They cover Utah, Arizona, and national park to national park, so no matter what you want to see or experience, you can do it with them. Their pricing starts around $4,000 for a guided tour that's five days long. The minimum age requirement for these tours are a bit higher at 25. You also need to be experienced with heavyweight bikes, so this is not for a beginner rider. They offer rentals from Harley-Davidson and their lodging is done at hotels and resorts.
Twisted Trailz, 3331 E Escuda Rd STE 111, Phoenix, AZ 85050, (602) 795-8888
Ready to go on one of these top-rated guided motorcycle tours? Don't forget your bike! Federal Motorcycle Shipping is here to make the experience go smoothly! We ship over 5,000 bikes each year, and your motorcycle will be safe and secure the whole time. Give us a call today at 309-550-7543 for a free quote.