BMW motorcycles are known for their sophistication, features, and flat-twin engines. There's no doubt that BMW makes beautiful bikes, and you can expect the same premium pricing as BMW cars. The best BMW motorcycles of all time include the R 1250 GS and the GS 1250 Adventure which live up to the brand's reputation as the pioneer in adventure motorcycles.
Are you thinking about buying a new BMW bike? Or are you considering buying a used BMW motorcycle and concerned about reliability? Here's what you want to know about BMW motorcycle models, BMW reliability, and top picks for cruisers, sport bikes, enduro motorcycles, and more.
History of BMW Motorcycles
BMW isn't the first motorcycle brand most Americans think of with nowhere near the popularity of BMW cars. Still, it's one of the best-selling motorcycle brands in Europe with growing popularity in many Asian countries. The company also has a long history of motorcycle production.
BMW Motorrad, the motorcycle brand of the BMW corporation, has been manufacturing motorcycles since 1923. The 2 millionth BMW motorcycle, a BMW R1200 GS, rolled off the production line in 2011. The company started with aircraft engine manufacturing through WWI with its first bike, the BMW R23, released in 1923 with a flat-twin boxer engine. BMW motorcycles still feature the flat-twin boxer engine but a variety of configurations are now available.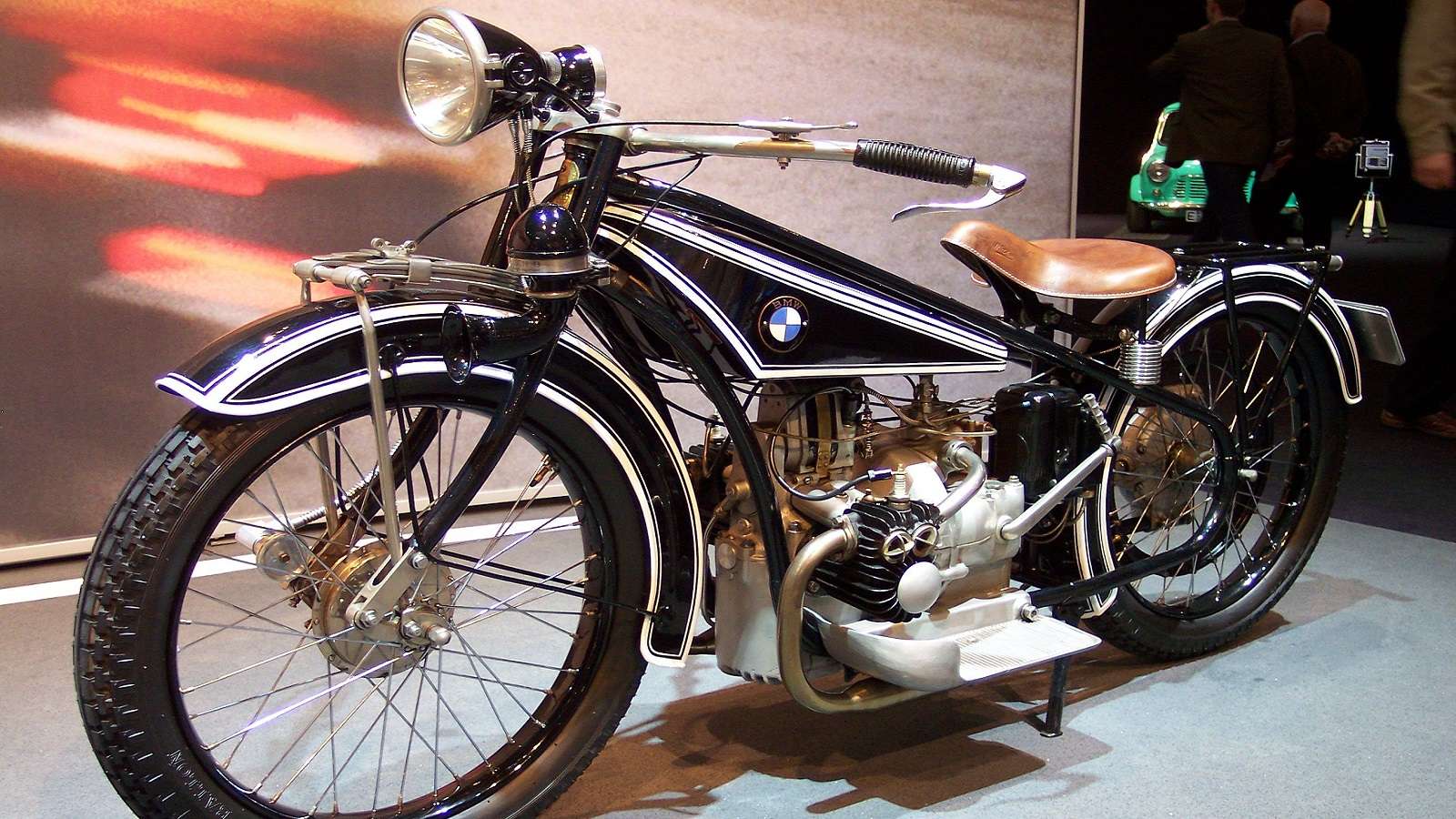 How Popular Are BMW Bikes?
BMW Motorrad doesn't have the brand recognition of other manufacturers in the United States, but it's gaining market share. BMW motorcycles have the strongest sales in Asia and Europe with Germany accounting for the largest single market. In 2021, more than 26,000 BMW motorcycles were sold in Germany alone where BMW is the most popular motorcycle brand. The company also experienced strong sales growth in China, India, Italy, Spain, and France.
In the United States, just over 16,000 BMW scooters and motorcycles were sold in 2021. That's more than 32% growth from the previous year.
BMW Motorrad is rapidly gaining on Suzuki for U.S. market share, claiming 3% of the market share in 2021 versus 5% for Suzuki. It's still nowhere close to the four top U.S. motorcycle brands: Harley-Davidson (31% market share), Honda (21%), Yamaha (12%), and Kawasaki (12%).
Where Are BMW Motorcycles Made?
All BMW motorcycles are manufactured at the BMW plant in Berlin, Germany except for the G310 series manufactured in India. Some BMW motorcycle engines are manufactured in Taiwan, China, and Austria.
Are BMW Motorcycles Reliable?
BMW bikes have a reputation for being expensive to maintain and repair. You'll probably run across the oft-cited Consumer Reports survey which ranked BMW motorcycles at the bottom of the list of the most reliable motorcycle brands. The survey found 40% of BMW motorcycle owners experienced major failure and repairs within the first four years of ownership. However, that survey was from 2015 and used data from 2008 to 2014.
The results also didn't line up with customer satisfaction. The same survey found 68% of BMW owners would buy the same motorcycle again compared to 63% of Yamaha owners (with the lowest failure rate of 11%) and less than half of Suzuki and Kawasaki owners (12% and 15% failure rate, respectively).
The takeaway? Yes, BMW motorcycle reliability isn't as high as other brands and it will cost more money to maintain than the popular Japanese brands, in part due to the sophisticated engineering and modern technology. That's part of the luxury motorcycle experience, though, and the trade-offs are great handling, beautiful styling, comfortable riding, excellent performance, and an overall fun experience.
How Much Does a BMW Motorcycle Cost? | BMW Motorcycle Price Range & Ownership Cost
Here's the general cost of BMW motorcycle lines by type. Note that this is just the base BMW Motorrad price; any customization or packages will add to your cost.
BMW sport bike: $15,695 to $32,495 starting price
BMW touring bike: $19,595 to $26,895 starting price
BMW roadster bike: $8,995 to $14,995 starting price
BMW cruiser bike: $10,995 to $25,995 starting price
BMW adventure bike: $5,695 to $20,345 starting price
BMW scooter: $8,245 to $11,795 starting price
Looking for entry-level BMW motorcycles? The BMW G 310 GS is a great option with a starting price under $6,000. The R 1250 GS is also a good choice with a starting price of $18,000 and lower maintenance and repair costs than many models thanks to its popularity and availability of parts.
You'll find much lower prices on used BMW motorcycles for sale. BMW bikes tend to lose their value faster than more popular brands which is typical of luxury motorcycles – the typical buyer wants the newest model with the latest features.
Expect a High BMW Maintenance Cost
BMW motorcycles have the high-end pricing you expect from the luxury brand, on par with Honda. Unlike Honda motorcycles, however, BMW bikes aren't just expensive to buy – they're also expensive to own.
BMW Motorrad bikes have the same reputation as BMW cars for premium engineering and performance but costly maintenance and very expensive repairs.
That isn't to say that a BMW motorcycle is a bad choice. BMW bikes can be very reliable and durable, although most rely on expensive maintenance. If you want to avoid costly maintenance, make sure you know your specs and do your research – especially when buying a used motorcycle. Look for the most reliable BMW models like the popular R Series GS bikes and make sure it's been properly maintained by the previous owner.
BMW Motorcycle Models & Engine Types
There are four BMW motorcycle lines with series that differ in engine class. Here are the BMW motorcycle engines for each series.
F and G series motorcycles with single-cylinder engines.
F series twin motorcycles replaced the single-cylinder engines in 2007.
R series motorcycles have flat-twin or boxer engines. Vintage Airheads have air-cooled twin engines and Oilhead bikes have partial oil cooling. Starting in 2013, some BMW motorcycles have water-cooled heads with air-cooled cylinders.
R series single-cylinder engines were made between 1925 and 1967
K series bikes have water-cooled straight engines
S series bikes are performance-oriented with 99cc inline four-cylinder engines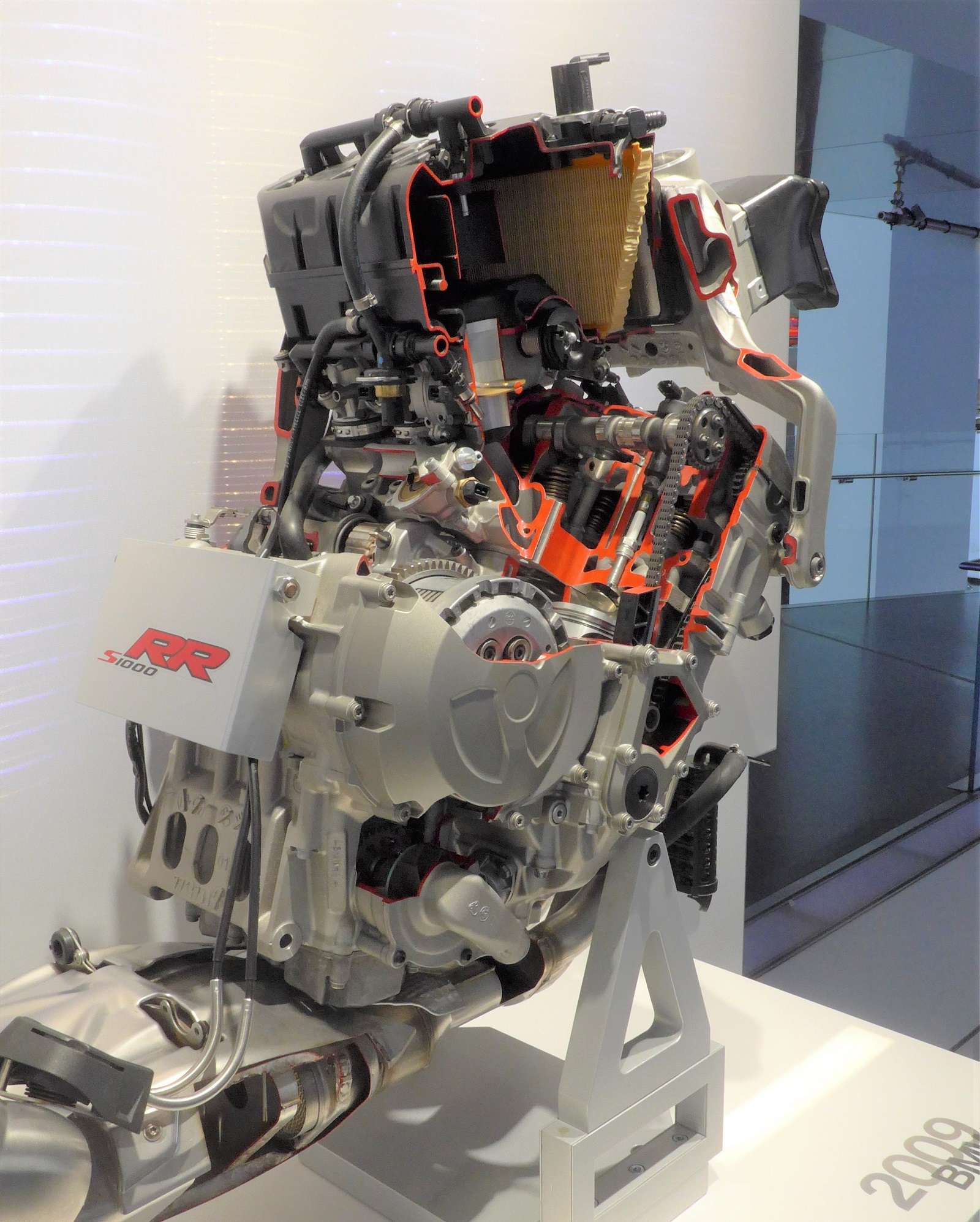 The suffix designation on BMW motorcycle models indicates the styling. Examples include:
B: Bagger
C: Cruiser
CS: Classic Sport
GS: Gelände Sport, off-road sport (Enduro bikes)
GT: Grand Turismo or Grand Touring
LS: Luxury Sport
LT: Luxury Tourer
R: Roadster
RT: Reise Tourer or Travel Tourer
S: Sport
ST: Strasse (Street) Sport Tourer
T: Touring
With this in mind, let's highlight the best new BMW bike models available for each of the motorcycle types the company produces.
BMW Sport Bike Models
2022 R 1250 RS ($15,695 MSRP)
2022 S 1000 RR ($16.995 MSRP)
2022 M 1000 RR ($32,495 MSRP)
The top-of-the-line M1000RR is the most expensive BMW motorcycle with a starting price of more than $32,000 for the 2022 model. The M RR is BMW Motorrad's first M model with state-of-the-art racing technology for pure motorsport adrenaline. It features the same mechanically adjustable suspension as the base S1000RR without fancy features – the sole purpose of this BMW power sports bike is speed. It definitely achieves it with a 999cc inline four-cylinder engine with 205 horsepower and redline of 15,1000 rpm.
Outside of professional racing, the S1000RR offers nearly the same performance and it's one of the most popular BMW sports motorcycles ever made.
View this post on Instagram
BMW Touring Bikes
2023 R 1250 RT ($19,695 MSRP)
2023 K 1600 B/Grand America ($22,545 MSRP)
2023 K 1600 GT ($23,895 MSRP)
2023 K 1600 GTL ($26,895 MSRP)
The R 1250 and K 1600 make up the line of BMW touring bikes designed for comfortable long-distance riding with great control. The BMW K 1600 is the best BMW cross country motorcycle with a powerful six-cylinder engine and a luxurious riding experience.
The K 1600 GT is the dynamic and agile version of the six-cylinder in-line engine while the K 1600 GTL offers improved comfort and standard top case for long distance riding. The standard K 1600 Bagger provides the streamliner bagger styling and the K 1600 Grand America comes with exclusive equipment designed for comfortable long-distance riding.
View this post on Instagram
BMW Roadster
2023 F 900 R ($8,995 MSRP)
2023 S 1000 R ($13,945 MSRP)
2022 R 1250 R ($14,995 MSRP)
The roadster line features high-performance naked motorcycles. Compared to a BMW sport bike, you'll enjoy a balance of long-distance riding and sport riding with sleek aesthetics. The BMW R 1250 R boasts the prized boxer-type engine in a sleek naked form for the best of both worlds: great performance with more torque in the mid-range and better comfort for longer rides.
BMW Heritage – BMW Cruiser Models
2022 R 18 ($15,995 MSRP)
2022 R 18 Classic ($18,995 MSRP)
2022 R 18 B ($21,945 MSRP)
2022 R 18 Transcontinental ($24,995 MSRP)
2023 R nineT ($15,945 MSRP)
2023 R nineT Scrambler ($12,995 MSRP)
2023 R nineT Urban G/S ($12,995 MSRP)
2023 R nineT Pure ($10,995 MSRP)
The BMW Heritage line features the BMW cruiser motorcycle, the R 18, designed to compete with the heavyweight Harley-Davidson touring cruisers. The BMW R18 is a powerful bike that feels overbuilt and has traditional 30's-era BMW styling. It separates itself from the BMW touring bikes like the K 1600 B with ultra-smooth performance and generous torque at low revs.
The R 18 Classic adds semi-soft saddlebags and a windshield while the R 18 B (Bagger) and R 18 Transcontinental feature handlebar-mounted batwing-styled fairing, hard saddlebags, passenger seats, and hard saddlebags. The Transcontinental is designed for long trips with a wrap-around passenger backrest and top trunk. Both the Bagger and Transcontinental have greater load capacity and handle better, especially for low-speed maneuvers. With plenty of storage, comfort, and range, you'll find that the right bike makes planning a motorcycle trip easier.
View this post on Instagram
The BMW R nine T is a popular cruiser thanks to its affordability, gorgeous retro styling, air-cooled boxer engine, modern technology, and customization options. It's also one of the most affordable BMW motorcycles to maintain with parts that are more readily available than other models.
BMW Adventure Motorcycle Models
2023 G 310 GS ($5,695 MSRP)
2023 F 750 GS ($9,995 MSRP)
2023 F 850 GS ($12,595 MSRP)
2023 F 850 GS Adventure ($13,595 MSRP)
2023 F 900 XR ($11,695 MSRP)
2023 S 1000 XR ($16,945 MSRP)
2023 R 1250 GS ($17,995 MSRP)
2023 R 1250 GS Adventure ($20,345 MSRP)
The 1980 BMW R80 GS was the first-ever adventure motorcycle, and BMW Motorrad is still known for its world-class adventure bikes. The BMW adventure bike GS line is still the bike to beat.
You'll find a range of adventure bikes to choose from. The G 310 GS is a great BMW motorcycle for beginners thanks to an accessible price point and fun-to-ride single-cylinder design. The F 750 GS offers ABS and stability control for a smooth ride and the F 850 GS Adventure has a smoother clutch and 90-hp parallel twin cylinder engine that makes tricky rides more comfortable. Moving up to the S 1000 XR, you'll find the dynamics you want from a sport bike and a 165-hp inline four-cylinder engine. It offers a more road-based approach to touring than the BMW GS 1250 which is geared toward off-road riding.
View this post on Instagram
As the company that pioneered adventure bikes, you'll find excellent BMW enduro motorcycles that are hard to beat. The R 1250 GS Adventure is an iconic BMW adventure bike sporting an air-cooled 1254cc, 136-hp four-stroke flat twin engine capable of handling rough off-road terrain. BMW makes very few changes to the wildly popular BMW R 1250 GS Adventure aside from the dealer packages.
The standard GS 1250 is so popular because it offers everything you want in an enduro or touring bike: great handling, comfortable riding, plenty of technology and midrange power, and the ability to configure it to your tastes.
The BMW GS 1250 price difference between the standard GS and the Adventure gives you more fuel capacity, added suspension travel, and factory crash protection. The 1250 GS Adventure is the most popular BMW off road motorcycle capable of handling the roughest off-road adventures.
Unsurprisingly, the most popular BMW motorcycle is an adventure bike. The R 1250 GS and the 1250 GS Adventure are the top-selling BMW motorcycles, selling 60,000 units worldwide in 2021. That's a sizeable chunk of BMW's annual 194,000 units sold.
BMW Scooters
2023 CE 04 ($11,795 MSRP)
2023 C 400 GT ($8,245 MSRP)
BMW scooters have been produced since 2001 when the German brand introduced the C1, the first scooter with a seat belt and roof. Quickly discontinued, BMW didn't return to scooters until 2012 and 2013 when it launched its new C series scooters. In 2022, BMW finally launched its highly anticipated concept scooter, the CE 04, which has a retro-futuristic style. The CE 04 electric scooter is the future of the BMW scooter line – BMW will no longer make new gas-powered scooters. In fact, BMW will start transferring its other segments to electric starting in 2025.
View this post on Instagram
The BMW CE 04 features a battery module and motor manufactured in-house with a motor derived from the same one used in the brand's passenger cars. It's the perfect commuter vehicle that combines bold style, innovative approach, and great speed with the practicality and low operating costs of electric power.
Buying a New or Used BMW Motorcycle? | Trusted BMW Motorcycle Transport Services
Are you planning to buy a BMW bike and need a way to get it home? Federal Motorcycle Transport has more than 30 years of experience shipping motorcycles with fast, reliable transport, affordable rates, and a low claims rate. More than 70% of our business comes from referrals and repeat customers!
Learn about our BMW motorcycle shipping services then get started with a free quick quote.