With its incredible landscapes, beautiful back roads, and gorgeous summer days, Michigan is one of the best states to hit the road on the back of a motorcycle. The Great Lake State is home to many amazing motorcycle rides, such as Tunnel of Trees Road, Curley Lewis Memorial Highway, and Route 23. The state also hosts some of the country's top rallies, including Muskegon Bike Time and Mackinaw City Motorcycle Rally. Because of all of these attractions, it is no surprise that Michigan has one registered motorcycle for every 43 people living in the state.
Are you thinking about shipping a motorcycle to Michigan to enjoy one of the rides or check out the breathtaking scenery? Or perhaps you are shipping a motorcycle from Michigan to another state. No matter what your reason for transporting your bike is, you will need a reliable Michigan motorcycle shipping company to help. Federal Motorcycle Transport can help you with any and all of your motorcycle transportation needs.
Reasons to Ship a Motorcycle in Michigan | Shipping a Motorcycle To/From MI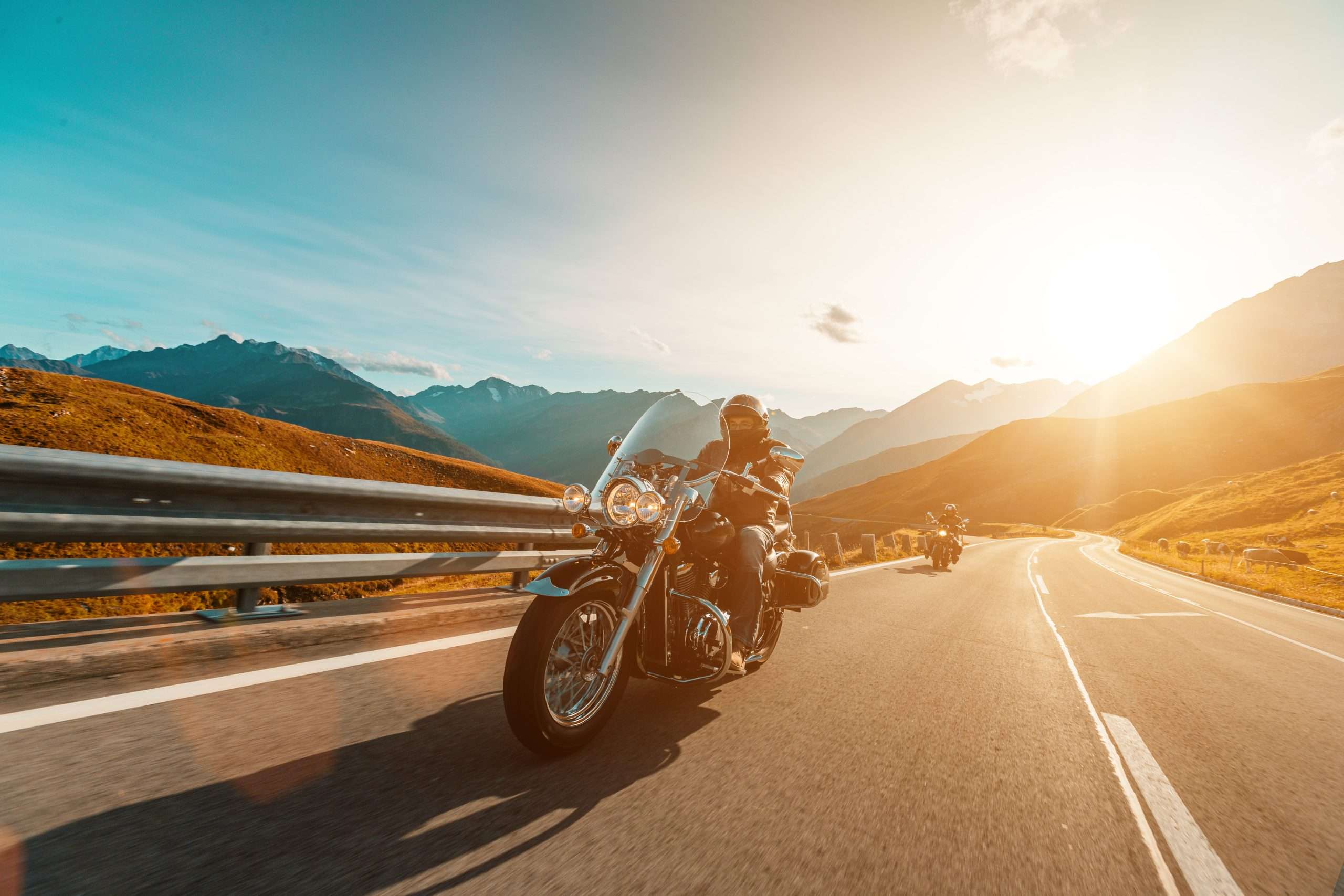 There are many reasons why you may need to contact a motorcycle shipping company in Michigan. One of the most popular reasons is to ship your bike out of state for a trip or rally. Michigan winters can get incredibly cold, and it can be unsafe to drive your motorcycle in the ice and snow. We will ship your motorcycle to a warmer destination while you safely drive or fly to meet it there. When you are done traveling, we will ship it back to Michigan.
Michigan motorcycle shipping is also a great option for those who are planning a motorcycle trip but don't want to make a long round trip. You can head out on a cross country motorcycle trip, ride as far as you want, and ship your bike back home afterward.
If you are buying a used motorcycle, then you may want to use Michigan motorcycle transport services. If you purchased your bike from someone in another state, then you can easily get it shipped to you by using our services. On the other hand, if you sell your motorcycle to a buyer in another state, then we can help you safely ship the bike to them. 
Many people contact Michigan motorcycle shipping services to check out some of the best Michigan motorcycle rides. You can head out along M-119 and view Michigan's Tunnel of Trees, which hugs the coast of Lake Michigan. If you go further north, you'll find the Curley Lewis Memorial Highway, which offers incredible views of Lake Superior. Another popular route is Route 23 along Lake Huron to Mackinaw City and the Upper Peninsula. This route is especially beautiful in autumn when the leaves are changing. 
If you want to check out a motorcycle rally or event, then Michigan has plenty of options. One of the most popular motorcycle events in Michigan is Muskegon Bike Time. This ride takes place in Downtown Muskegon every July. This fun four-day festival draws in over 100,000 people every year. You'll find live music, food trucks, contests, and onsite camping.
View this post on Instagram
Another popular event in Michigan is the BMW Club of Battle Creek Mini-Rally. This event is held in Delton, Michigan every May. When you attend this event, you can expect food, a giant bonfire, field events, organized rides, and awards and prizes. The mini-rally concludes with a giant group breakfast on the final day. This year, the Battle Creek Mini-Rally is celebrating its 50th anniversary!
One of the newer Michigan motorcycle rides is the Mackinaw City Motorcycle Rally. This two-day event is celebrating its 3rd anniversary this year. This poker ride takes you along scenic routes in northern Michigan and ends with a beautiful firework show over Lake Huron. You can also enjoy beer and live entertainment, a bike show, a flag raising ceremony, a tattoo contest, and dozens of amazing vendors.
You can also head to Downtown Romulus to enjoy the popular Rumble in Romulus in July or to Milford to check out the Battle of the Brits in September.
If you are moving with your motorcycle, then a Michigan motorcycle shipping company can help you get your bike to your new home safely and efficiently.
Dependable Michigan Motorcycle Shipping Services with Federal Motorcycle Transport
Shipping a motorcycle is a very delicate process. Bikes can easily tip over or become damaged during the transportation process, so it is important that they are properly secured before traveling with them. A reliable Michigan motorcycle transport company has the proper equipment and expertise to make sure your bike gets to its destination safely.
For over 30 years, Federal Motorcycle Transport has been the best Michigan motorcycle shipping company. We complete over 5,000 motorcycle shipments every year to and from destinations all over the country. Our low claims rate, personalizable services, and dedication to customer service make us the right choice for you. We do our best to make our customers happy, and 70% of our business comes from referrals and repeat customers. Many top motorcycle groups, such as AMA and HOG, choose us as their exclusive motorcycle shipping company. The team here at Federal Motorcycle Transport will make sure that your bike gets to its destination as safely and efficiently as possible.
Motorcycle Brands We Ship To/From Michigan | MI Motorcycle Shipping Locations
With decades of experience, Federal Motorcycle Transport is the most reliable motorcycle shipping company in Michigan. We can transport everything from sport bikes, to dirt bikes, to touring bikes, to antique and vintage bikes.
A few of the top brands we have experience shipping include:
Ducati
Indian
Suzuki
Triumph
Yamaha
Federal Motorcycle Transport will ensure that your bike is secure and handled with care throughout the entire transportation process. We can ship your bike directly to any business or residence. If you don't have time to wait for your bike to arrive within the delivery window, then you can utilize one of our warehouse locations. This way, you can just come and pick your bike up whenever you are ready!
Our warehouse locations in Michigan are:
Redford, MI (16 miles to Detroit)
Zeeland, MI (23 miles to Grand Rapids)
MI Motorcycle Transport FAQs
How much does it cost to ship a motorcycle from Michigan?
The final cost depends on many factors, such as distance traveled, route traveled, and services requested. To learn more about prices, then check out our guide to motorcycle shipping costs.
How should I prepare my bike for shipping?
There are many useful motorcycle shipping tips that you can utilize to get your bike ready for transport. Make sure that the steering wheel is unlocked, the gas tank is no more than 25% full, and you keep your helmet and keys with you.
What is the best way to ship a motorcycle in Michigan?
There are many factors that go into learning how to ship a motorcycle. You will want to make sure you use enclosed transport through a reliable motorcycle shipping company.
Whether you are heading into or out of Michigan, Federal Motorcycle Transport is here to help! Give our top-rated Michigan motorcycle shipping company a call today at 309-550-7543 or fill out our online form to discuss your shipping needs and get a free motorcycle transport quote!