With its beautiful views, winding roads, and comfortable weather, Montana is one of the best states for motorcycle riding. This gorgeous state is home to attractions such as Glacier National Park & Yellowstone National Park, which are both best enjoyed on the back of a bike. Because of all of these attractions, it is no surprise that Montana has more motorcycles per capita than any other state with one bike for every 15.84 people.
If you are thinking about exploring The Treasure State on your bike, then we are here to help. Here are just a few of the best motorcycle rides in Montana for you to consider checking out.
Hyalite Canyon | Quick Montana Motorcycle Ride With Gorgeous Mountain Scenery
If you don't have much time to spare, then you can check out the quick trip along Hyalite Canyon. This popular Montana motorcycle ride is 27.6 miles one way, or 55.2 miles round trip. This ride is known for its winding roads, so make sure to be aware during the drive!
View this post on Instagram
Starting in Bozeman, you will take Hyalite Canyon Road nearly the entire way. During the ride, you will have spectacular views of Palisade Mountain, Mt Ellis, and Wheeler Mountain. If you want to stop and hike, you can check out Leverich Canyon Mountain Trail Head, which is a 4.9 mile loop that is popular among mountain bikers and hikers. Your final destination will be Hyalite Reservoir, where you can picnic, hike, kayak, and more. 
Lewis and Clark Highway to Townsend | Motorcycle Ride in Montana With Winding Roads and Forest Views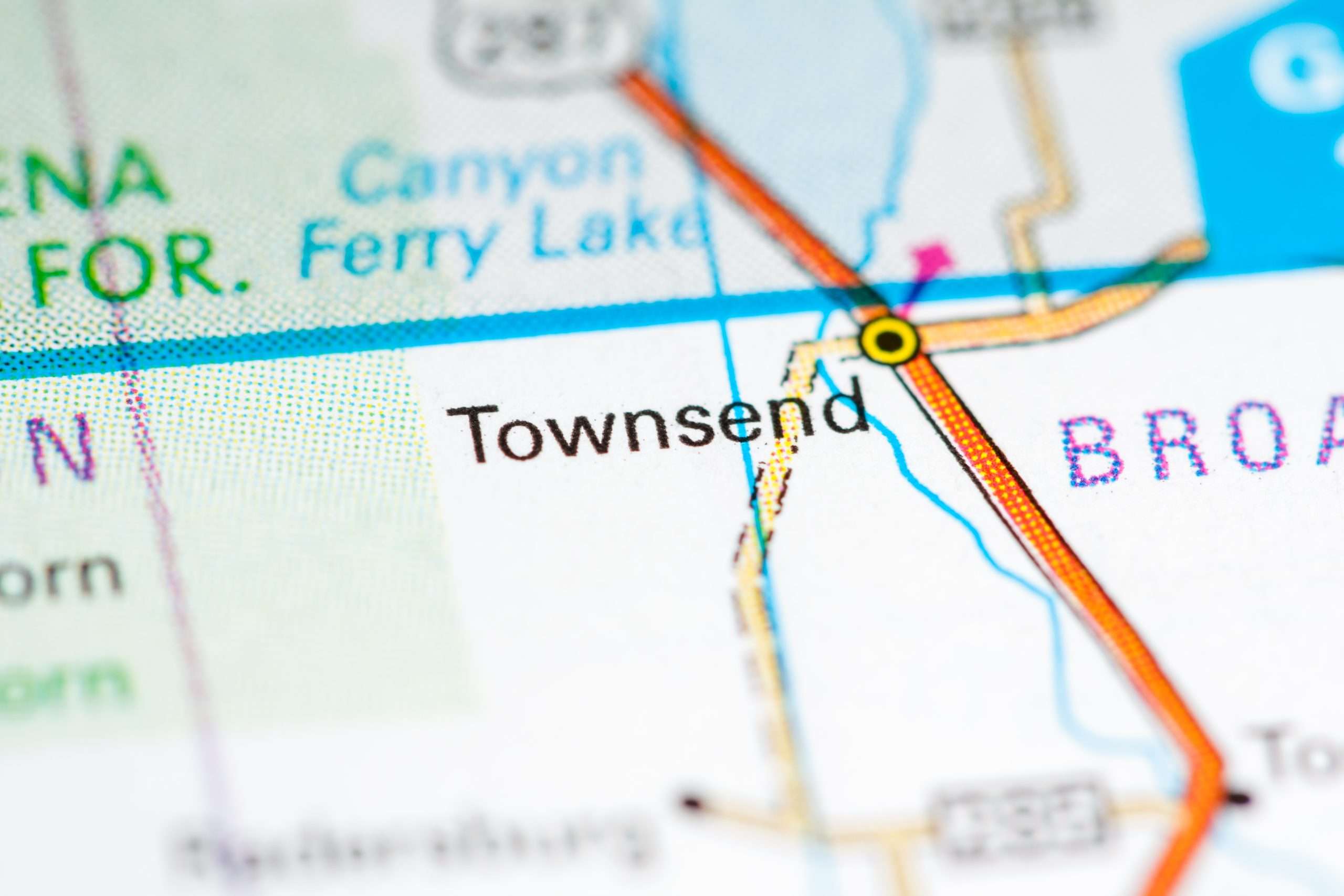 If you are planning a motorcycle trip in Montana, you can't leave out the Lewis and Clark Highway to Townsend. Heading out of Bozeman, this one-way trip is just over 100 miles and should take you around 2 hours to complete. This route will take you east along US-89 S and then west along MT-86 S. Just after you leave Bozeman, you can make a quick stop in the small town of Wilsall. This quiet town is known for its incredible outdoor recreation opportunities, such as skiing, mountain biking, and horseback riding. If you are lucky enough to visit in June, you can check out the Wilsall Rodeo, which draws in thousands of visitors every year!
This is considered one of the best motorcycle rides in Montana due to its many winding roads and mountain and forest views. This route takes you through the Helena-Lewis and Clark National Forest, where you can see famous peaks such as Mt. Edith and Sacagawea Peak. You will also get to follow the Missouri River, which offers stunning views any time of year.
Flathead Lake Loop | 100-Mile Montana Motorcycle Ride Around the Entirety of Flathead Lake
View this post on Instagram
Flathead Lake Loop is another popular ride that will only take you a few hours to complete. One of the most well-known Montana motorcycle rides, Flathead Lake Loop is 100 miles round-trip and takes just over two hours to complete. You will start this beautiful ride in Kalispell and then travel down the west side of the lake on US Highway 93. You will then turn onto Highway 35 and come back up the eastern side of the lake.
Although this ride is only a few hours long, you may want to carve out the whole day for making multiple stops. Check out Seli'š Ksanka Qlispe Dam near Polson. This beautiful dam is 54 feet higher than Niagara Falls. There is a 1,000 foot long boardwalk that takes you directly over the falls and offers stunning views of the canyon. You'll also want to make a stop in Bigfork, which is a census-designated place located along the northeastern section of the lake. This town is home to just over 4,700 people and has many incredible hiking, golfing, and camping opportunities.
When riding up the eastern side of Flathead Lake, be aware that it is a two-lane road for most of the journey. Before heading back to Kalispell, check out the small town of Lakeside, where you can enjoy food and drink at popular places such as Beargrass Bistro and Tamarack Brewing Company.
Beartooth Pass | One of America's Most Famous Motorcycle Rides
The Beartooth Highway is one of the most well-known Montana motorcycle roads. Beartooth Pass is a 69 mile ride along US Route 212. This ride begins just outside of the Northeast entrance of Yellowstone National Park and ends in Red Lodge, Montana. At its highest point, Beartooth Pass reaches nearly 11,000 feet in elevation. Because of the high elevation, you'll want to pack warmer clothes, even in the summertime!
You can easily ride the entire Beartooth Pass without getting off of your motorcycle, but there are plenty of places to stop if you are interested. Hop off the Beartooth Pass motorcycle route and check out the Clay Butte Lookout. This three-mile dirt road leads you to an old fire lookout tower, which gives you 360-degree views of the mountains and the national park. You may also want to check out the Top of the World Store. This store sits at an elevation of 9,400 feet and offers souvenirs, gifts, and lodging.
Once you make it to the town of Red Lodge, make sure to take a look around. This mountain town has plenty of places to grab a bite to eat or stop and sleep for the night. Red Lodge also hosts the Beartooth Rally, which is Montana's largest motorcycle rally.
View this post on Instagram
Beartooth Pass may be more suited for experienced riders. There are many windy roads and steep drop-offs. Due to snow and other inclement weather conditions, Beartooth Highway is a seasonal roadway and is only open from May to October every year, so make sure you plan accordingly!
Norris Road | Easy Montana Motorcycle Ride to and From Bozeman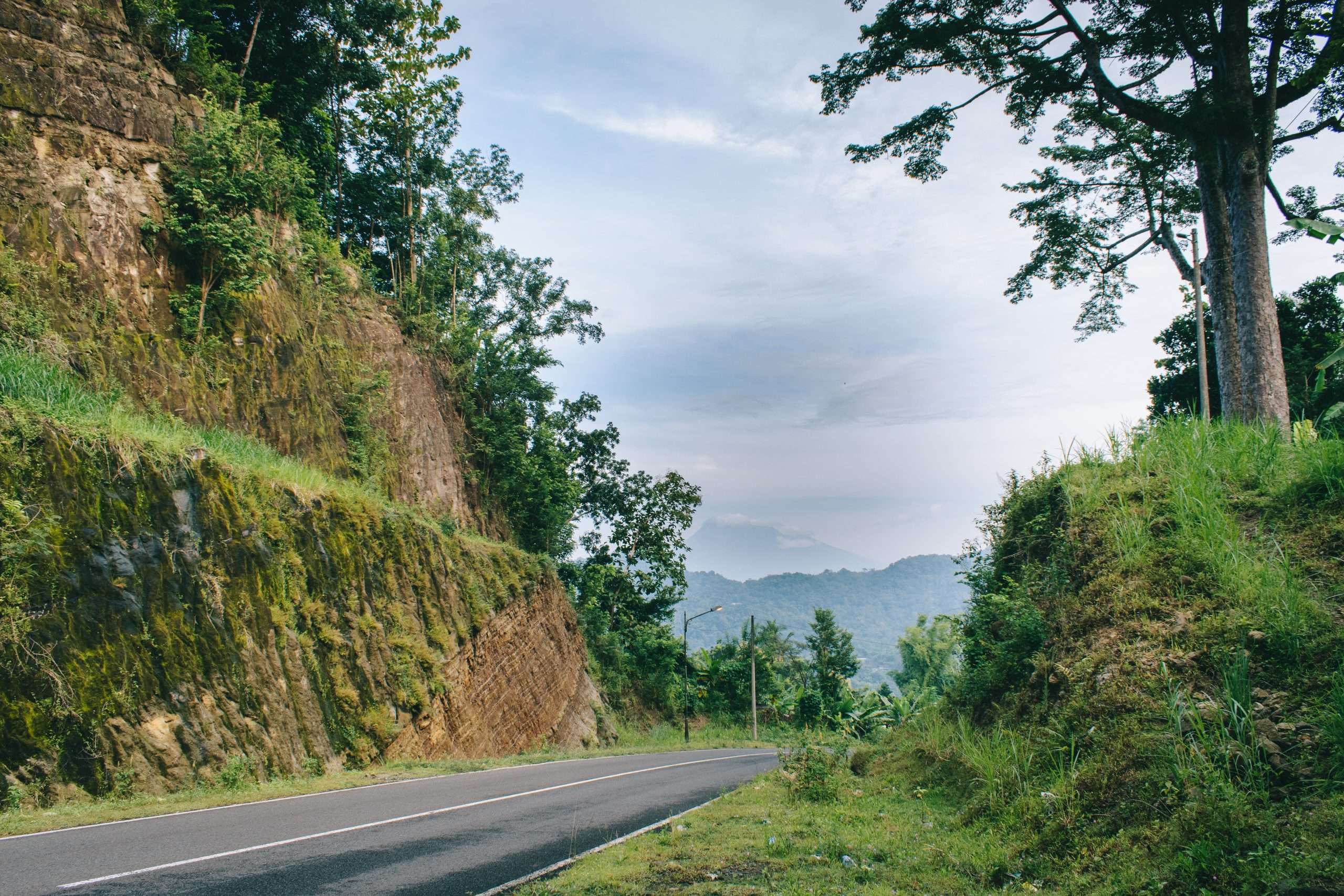 Although short, Norris Road is one of the best motorcycle roads in Montana. This quick 35 mile drive is just 40 minutes each way. Starting and ending in Bozeman, this journey takes you down MT-84 E nearly the entire way. For most of this trip, you will ride alongside the beautiful Madison River which provides spectacular views.
If you want to stop for the night near Norris Road, you can check out Red Mountain Campground, Trapper Springs Campground, and Beartrap Canyon North Campground. All of these campgrounds are near the Bear Trap Canyon National Recreation Trail, which is a 15-mile round trip hike around the canyon.
Once you make it to Norris, you can check out the famous Norris Hot Springs. Enjoy the natural hot springs with on-site restaurants, live music, and camping opportunities.
Wilsall Loop | Montana Motorcycle Ride Between Two Mountain Ranges
Wilsall Loop is one of the most breathtaking motorcycle rides in Montana. This 111 mile, 2 hour ride will provide you with a wonderful view of two mountain ranges. Starting in Bozeman, you'll follow Highway 86 around the Bridger Mountain Range. You'll then head into a forested area before emerging beneath the Crazy Mountains. The Crazy Mountains are nearly 40 miles long and rise to over 11,200 feet.
View this post on Instagram
Along this drive, you can check out attractions such as Fort Parker, Deer Park Chalet, and the Strange Cattle Sign. This ride should be fairly easy, but look out for a few sharp turns and quick inclines and declines.
Lolo Pass | Unique Motorcycle Ride in Montana Located Along Highway 12
Lolo Pass is a Montana motorcycle ride that is almost exclusively located in the mountains. This ride is around 150 miles from beginning to end and can take anywhere from two and a half to four hours to complete. Lolo Pass is a mountain pass within Idaho and Montana and is part of the Bitterroot Mountain range. As you ride up the pass, you can take in the beautiful mountain scenery and enjoy the smooth twisting roads.
If you decide to ride Lolo Pass, then you'll want to make sure you have a full tank of gas. There are only a few gas stations along the way, so you don't want to risk running out of fuel. In fact, Lolo Pass does not have many attractions along the way, making it perfect for those who just want to enjoy nature with no distractions or pit stops.
Yellowstone National Park | World-Famous Park With Numerous Ride Options
Every motorcycle owner needs to ride Yellowstone at least once. Of course, Yellowstone is huge, so there are many possible routes and rides to explore. One of Yellowstone's most popular rides is The Grand Loop. This is one of the best motorcycle roads in Montana and covers nearly 142 miles, curving around in a figure 8 and providing you with some of the best views in the park. Depending on traffic, this route can take anywhere between four and seven hours.
There are plenty of camping and lodging options within Yellowstone National Park, so make sure to take it slow and appreciate the scenery. If you depart from the Northeast entrance, you can head over to Beartooth Pass. If you head out of the South entrance, you can ride over to Grand Teton National Park.
View this post on Instagram
Yellowstone has a strict maximum speed limit of 45 miles per hour in order to protect wildlife as well as visitors. It is important to remember to respect these rules when biking in Yellowstone. You will most likely come across animals, and it is the law to stop for them when they are crossing the road. You are also not allowed to take part in any sports motorcycling or off-roading activities.
Are you ready to get out and explore one of these incredible Montana motorcycle rides? Federal Motorcycle Transport is here to offer you the best motorcycle shipping services in the nation. With our services, you can enjoy your Montana motorcycle ride without worrying about how you will get your bike to and from your destination.
Our Montana motorcycle transportation company can ship your bike directly to one of our warehouse locations in Billings, Montana. Just pick up your motorcycle whenever it's convenient for you and get out on the open road! Give us a call today to get a free motorcycle transport quote.