Until you get into the world of riding, you may assume there are only a few basic styles of motorcycles. Once you're ready to buy your first motorcycle and take a motorcycle safety course, you'll quickly discover there are tons of motorcycle types that vary in terms of body style, speed, size, and control. What are the different motorcycle types? Your options range from high-performance sports bikes and dual sport bikes to cruisers and touring bikes.
With motorcycles, even somewhat minor changes to the design can have a dramatic impact on the bike's performance. Choosing the right style of motorcycle for you depends on many factors. Where do you plan on riding? How much experience do you have? Do you envision hitting the open road on long trips with friends? Do you want off-road capabilities or are you more interested in speed and power?
As you compare motorcycle types, keep in mind there are three broad types: street bikes designed for riding on paved roads, off-road bikes, and smaller-engine bikes with enclosed bodywork like mopeds and scooters. Here's a comprehensive guide to motorcycle types and styles including top brands and models for each.
Standard Motorcycles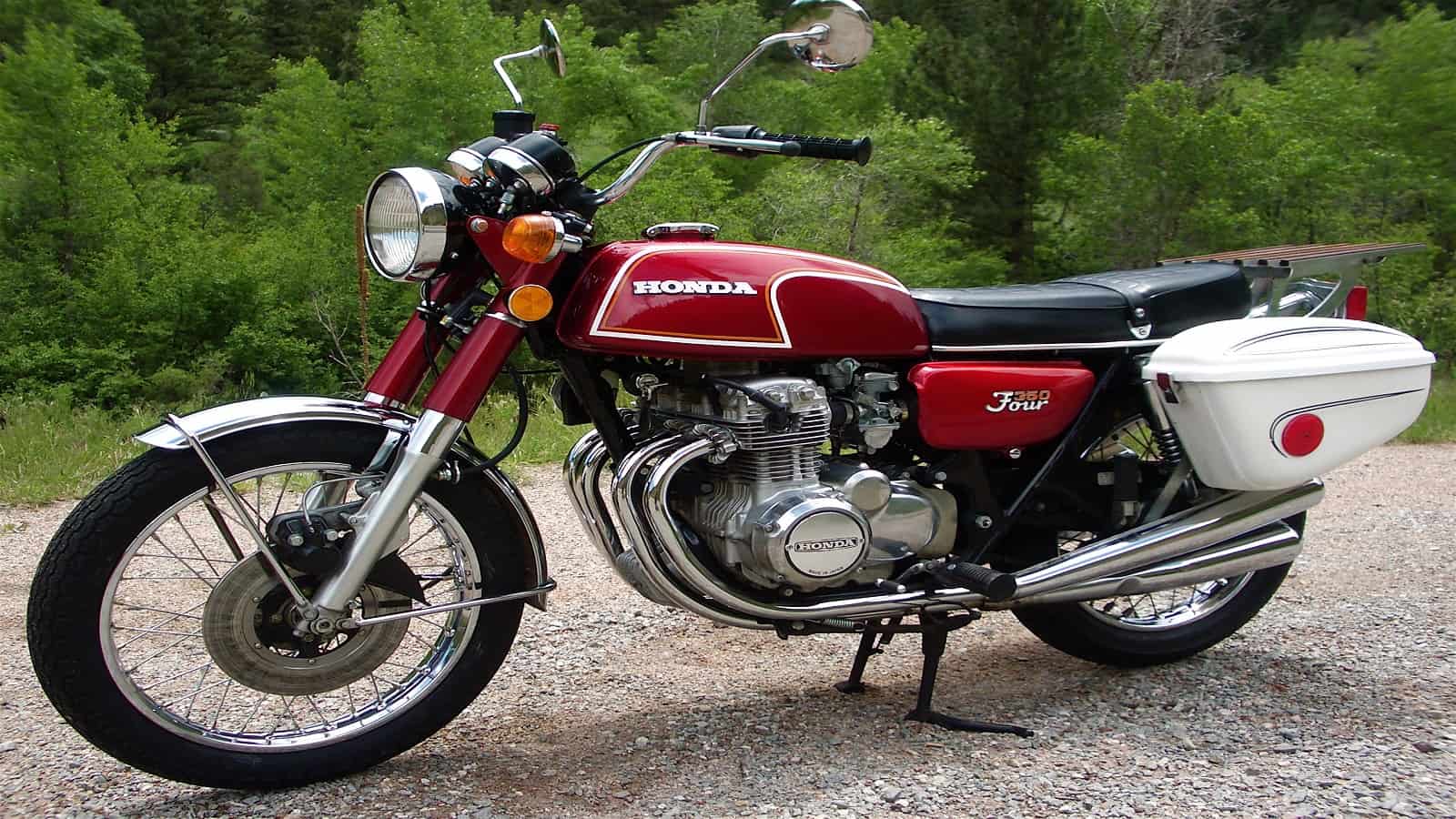 The standard motorcycle style is a favorite because it's good at everything, usually without any specialization although some standard bikes lean toward performance or off-roading. Suitable for most purposes, a standard motorcycle has a very simple design with space for accessories like a tank bag and luggage.
Its less powerful engine and versatile design also makes it a great choice for first-time motorcycle owners and all-around riding. Standard motorcycles are great for beginners because they're approachable yet flexible. You can add tons of accessories and ride with a passenger on the open road or just use the bike for commuting to work. For beginners, 500cc to 700cc is usually good.
The Ducati Monster and Scrambler models are award-winning and popular options while Honda offers its CB series of standard bikes. You can also find Suzuki standard motorcycles with different styles in the GSX-S series. Want a retro-inspired bike? Consider the Husqvarna Vitpilen and Svartpilen.
Sport Bikes
Engine: 300cc to 1,000cc
Popular examples: Suzuki GSXR series, Ducati Panigale V4, Kawasaki ZX-10R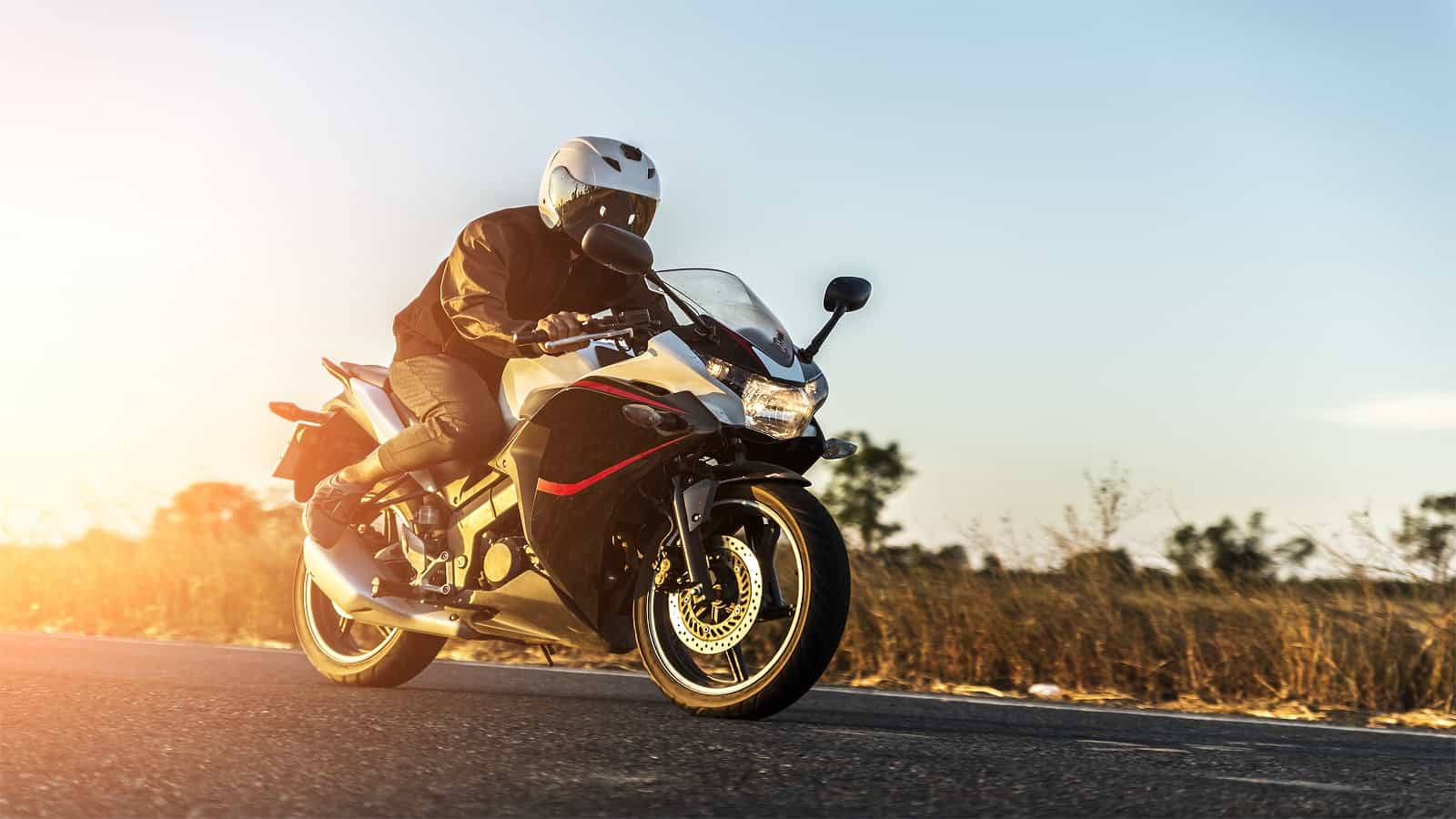 Want speed and agility while making tight turns and hitting the open road? You probably want a sport bike, popularly known as a crotch rocket. This type of motorcycle has forward-leaning ergonomics and you'll notice one of the most unique motorcycle body types: a very light frame made with aluminum and other lightweight materials that help with side-to-side maneuvers. The seat is fairly high which allows you to lean the bike further without foot pegs.
While you sacrifice comfort with a sport bike, no other motorcycle types and styles compare when it comes to handling, top speed, acceleration, and braking. Most sport bikes have inline-four engines but V-twin engines are also popular. Engine sizes for sport bikes are typically very low, usually around 600cc. High-performance sport bikes may have 200 horsepower and reach 200mph, even outracing exotic supercars!
The sport bike really got started in the 1980s when Suzuki introduced its GSXR line-up which remains one of the best-selling sport bike brands. Today, sport bikes are one of the most popular types of motorcycles, especially among younger people. They aren't just for high performance and speed; sport bikes are also popular for commuting thanks to their great handling and small size. This makes it easy to work through city traffic.
Supersport motorcycles are a subcategory of sport bikes that are faster and more powerful. Supersport bikes are essentially racing motorcycles manufactured to be street legal with a lighter design. High-performance supersport bikes are usually classified as sport bikes in the 600cc and below range.
Cruiser Motorcycles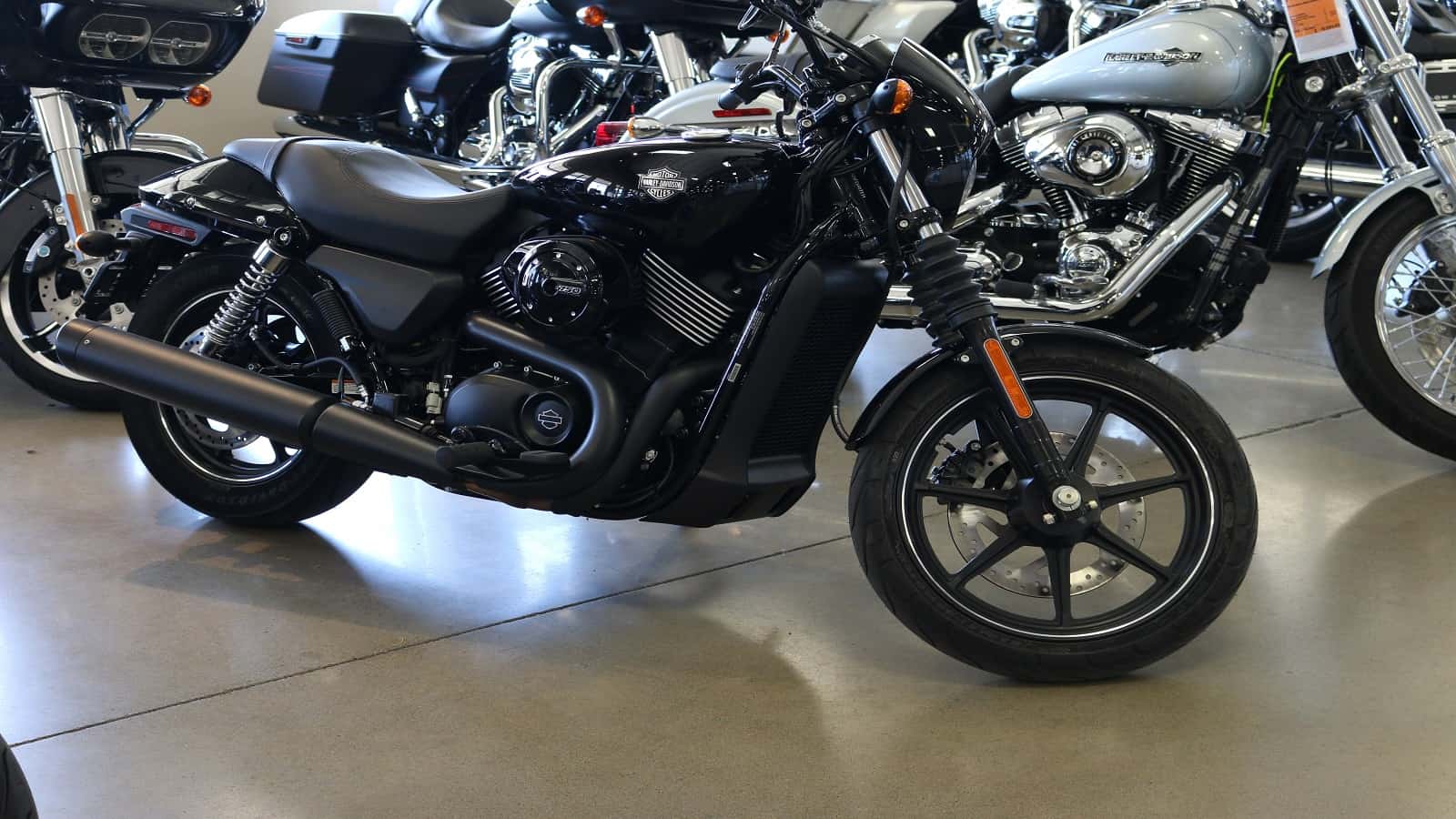 The cruiser was designed for cruising around town but it's also great for weekend rides. The cruiser can be considered the most romantic style of motorcycle. It's beautiful, sounds great, and it's one of the most popular types of motorcycles around the world. It's also perfect for beginners thanks to smooth power, an easy ride, cruising capabilities, and a style that keeps you low and in control of the bike. If you're a beginner, you'll probably want a cruiser that's 1,200cc or smaller which is still easy to manage in the city but gives you good capability for the open road.
Cruisers are styled after 1930s to 1960s American bikes. This style of bike has a distinctive look: a V-twin engine with a foot-forward, relaxed riding position, low seat, and wide handlebars.
When you imagine a cruiser, you probably think of a Harley-Davidson, the most popular brand of cruiser motorcycle and the brand that gave rise to the style's popularity. In fact, Harley-Davidson is almost synonymous with the cruiser category of motorcycle. Yamaha, Suzuki, Kawasaki, Honda, Ducati, and Triumph all offer cruiser models too thanks to the style's popularity and flexibility.
The Harley-Davidson Street 750, a cruiser style, has been one of the best-selling motorcycles across categories for several years.
A sub-type of cruiser is the chopper which gets its name because it's a "chopped down" version of a production cruiser bike. Most choppers are custom bikes.
Power Cruiser Motorcycles
Engine: 1,200cc to 2,500cc
Popular examples: Yamaha VMAX, Harley-Davidson FXDR 114, Ducati Diavel 1260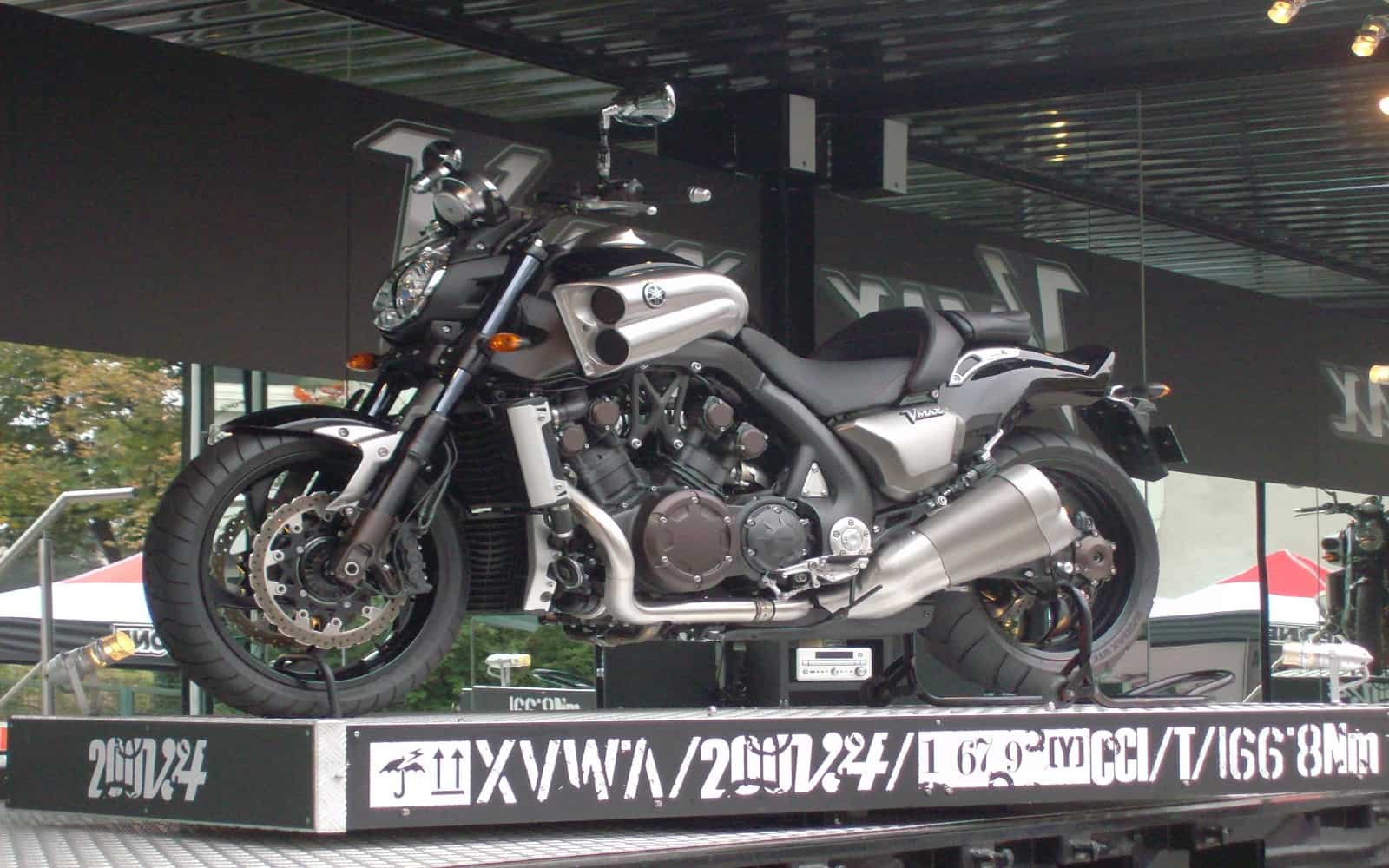 A power cruiser is a more powerful variant of the cruiser bike with more aggressive riding. When you compare a standard cruiser with a power cruiser, you'll notice a larger exhaust pipe, thicker rear tires, better ground clearance, and better brakes and suspensions. Think of a power cruiser as a mix between a sportbike and a cruiser: you'll still get a more comfortable ride like a cruiser delivers with the speed and power you crave.
Touring Motorcycles
Engine: 1,000cc to 1,900cc
Popular examples: Honda Gold Wing, Harley-Davidson Road Glide Ultra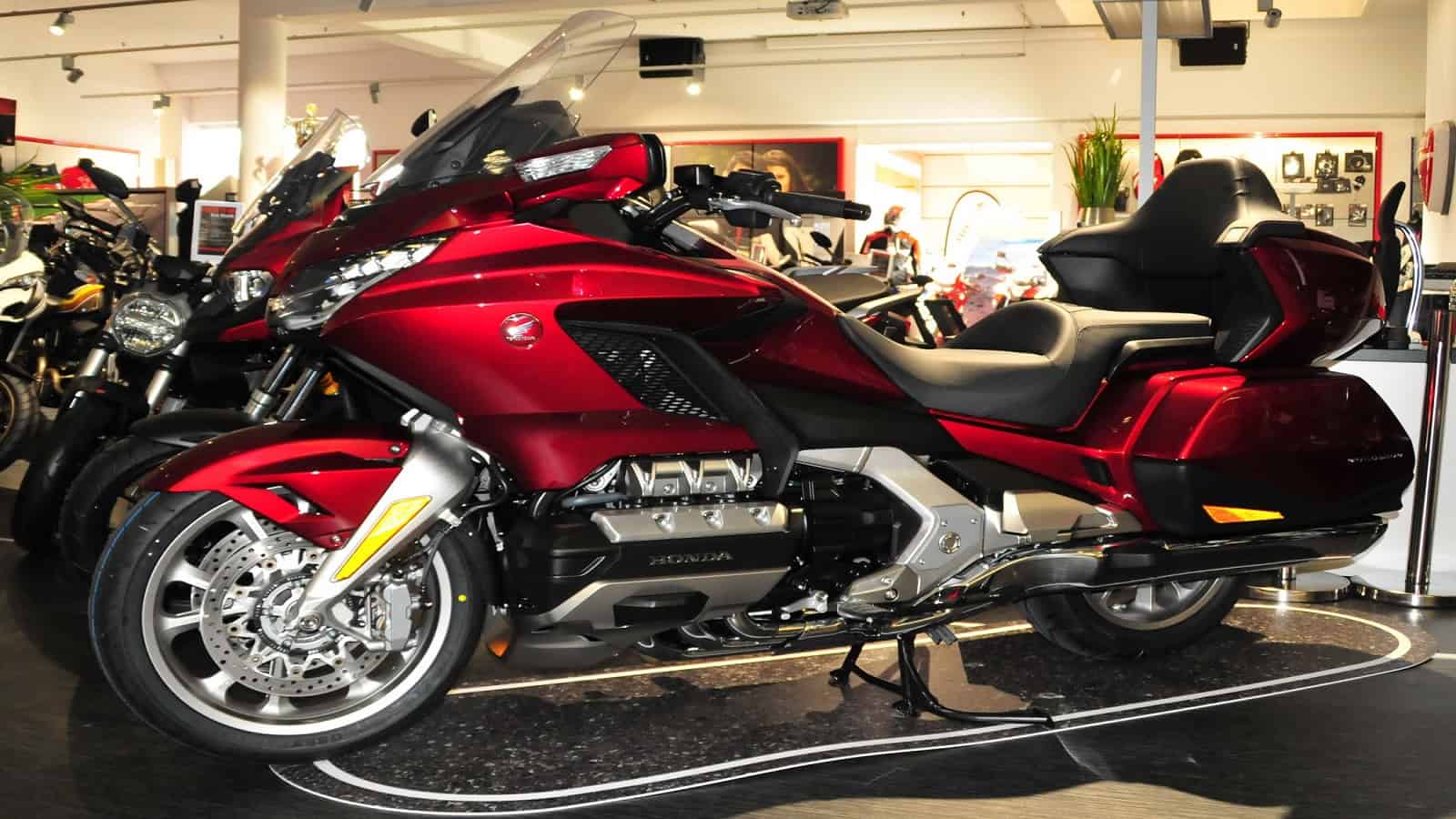 Popular with older adults and riders who want to enjoy cross-country tours in comfort, the touring motorcycle is one of the largest motorcycles with plenty of amenities. This is one of the best motorcycle styles for long rides with lots of storage and easy ergonomics plus fairings that help block rain and wind.
Touring motorcycles generally have larger engines to keep up on the highway and they can hold a lot of gear. Fuel tanks are also larger for long distances between fill-ups and you'll enjoy an upright, comfortable riding position with a backrest. Many touring bikes range from 850 to 900 pounds. Some even offer luxurious amenities like the heated seats and handlebars on the Honda Gold Wing plus Apple CarPlay, GPS, and more.
While great for long-distance trips with excellent control, touring bikes are considered challenging for new riders thanks to their sheer size.
Sport Touring Motorcycles
Engine: 800cc to 1,900cc
Popular examples: Kawasaki Concours14 ABS, BMW S 1000 XR, Ducati Multistrada, Suzuki V-Strom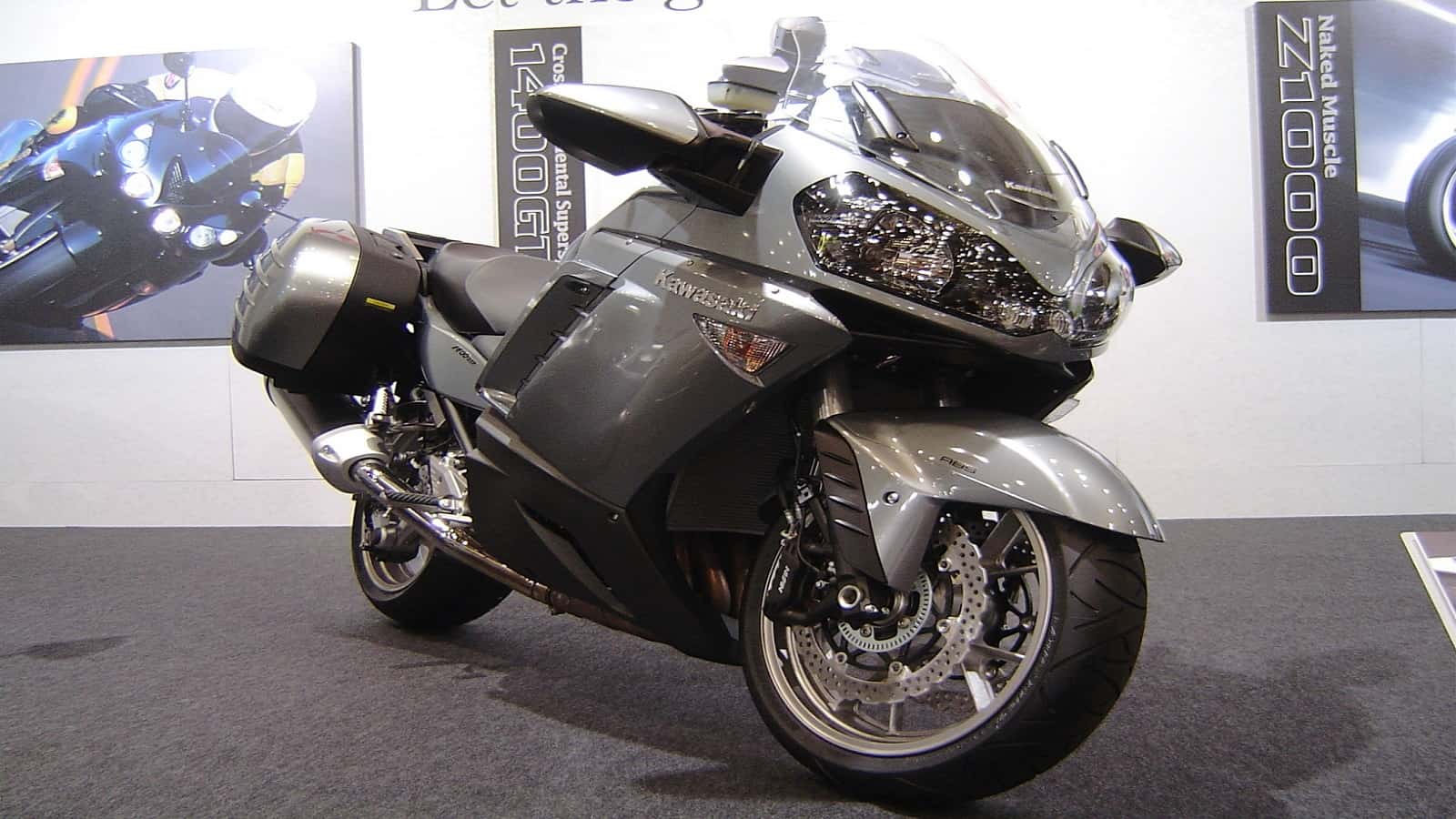 The sport touring bike is one of the motorcycle styles that combines features of the touring and sport bike although it leans more toward sport. The type of motorcycle has a taller seat than a regular touring bike with more storage than a sport bike. It's also lighter at 550 to 720 pounds rather than 850+ pounds. You'll find a sports touring motorcycle takes corners better with upgraded suspension and brakes.
With many models, you'll have no trouble enjoying long trips or quick rides on the weekend. Depending on the manufacturer, though, there may not be much distinction between a regular touring and sport touring bike. Initially, Yamaha and Kawasaki dominated the sport touring segment but other manufacturers have started to introduce versatile sport touring motorcycles too.
Adventure Bikes
Engine: 200cc to 1300cc
Popular examples: KTM Adventure and Super Adventure, Ducati Multistrada Enduro, BMW R 1250 GS Adventure, Yamaha Ténéré 700
You can think of an adventure bike as a powerful dirt bike that's designed to ride long distances but stay in easy terrain off-road. While you can't enjoy difficult off-pavement terrain like you can with a dual sport bike, an adventure bike can handle gravel and graded dirt roads with ease. An adventure bike usually has a beak with crash protection, dual sport tires, and an upright riding position for long-distance rides with slightly higher bars that support riding while standing. One of the hallmarks of an adventure bike is its large fuel tank which allows you to enjoy long rides in areas without gas stations.
Adventure bikes can be great for beginners because they get good gas mileage, they're tough, they're lightweight, and they're simple. Around 250cc is perfect for city traffic while a 1,200cc adventure bike can handle long journeys. For most beginners or all-around use, a 650cc adventure motorcycle is a good bet.
Dual Sport Motorcycles
Engine: 300cc to 1000cc
Popular examples: Suzuki DR-Z400, Yamaha WR450F, KTM 500 EXC-F
Also called an adventure sport or dual purpose motorcycle, a dual sport bike is essentially a dirt bike legal to ride on the road and public trails. Due to emissions restrictions, dual sport bike motors are less powerful for their engine size but don't let that fool you. This is a good motorcycle style for off-roading and longer street rides with aggressive off-road suspension and the ability to upgrade storage with accessories. You'll be able to handle rough terrain conditions with a dirt bike chassis, high center of gravity, and tall seat.
Depending on the manufacturer, dual sport bikes can be almost completely off-road bikes with minimal changes to make them street legal or they may be designed more for light off-road use with a design more for city riding and commuting.
Off-Road Motorcycles
Engine: 50cc to 750cc
Popular examples: Yamaha YZ250FX, Kawasaki KLX and KX models, and KTM SX, EXC, and XC models
Off-road motorcycles don't have lights which means they generally aren't street legal unless changes are made. Instead, they're used only for off-roading on rough terrain, dirt course events, and extreme competitions. An off-road motorcycle has a motocross-style suspension and chassis with a two-stroke or four-stroke engine. Compared to a street bike, an off-road bike has a lighter and more flexible design with a longer suspension and high ground clearance.
Also known as dirt bikes, off-road motorcycles come in a huge variety of motorcycle styles. A few of the most popular include the following.
Motocross bikes are designed for races on short, closed off-road tracks with obstacles. They have a light and compact design with a small fuel tank and a long-travel suspension for high-speed jumps.
Enduro motorcycles are modified, street-legal motocross bikes. They're designed for Enduro courses which are long and may last 1-6 days and include roads.
Rally raid bikes are a type of enduro bike with a large fuel tank for long-distance races, usually in the desert, and larger engines.
Scooters
Engine: 50cc to 850cc
Popular examples: Honda Ruckus, Honda Activa, Suzuki Address 110, Vespa Primavera 50, Vespa Elettrica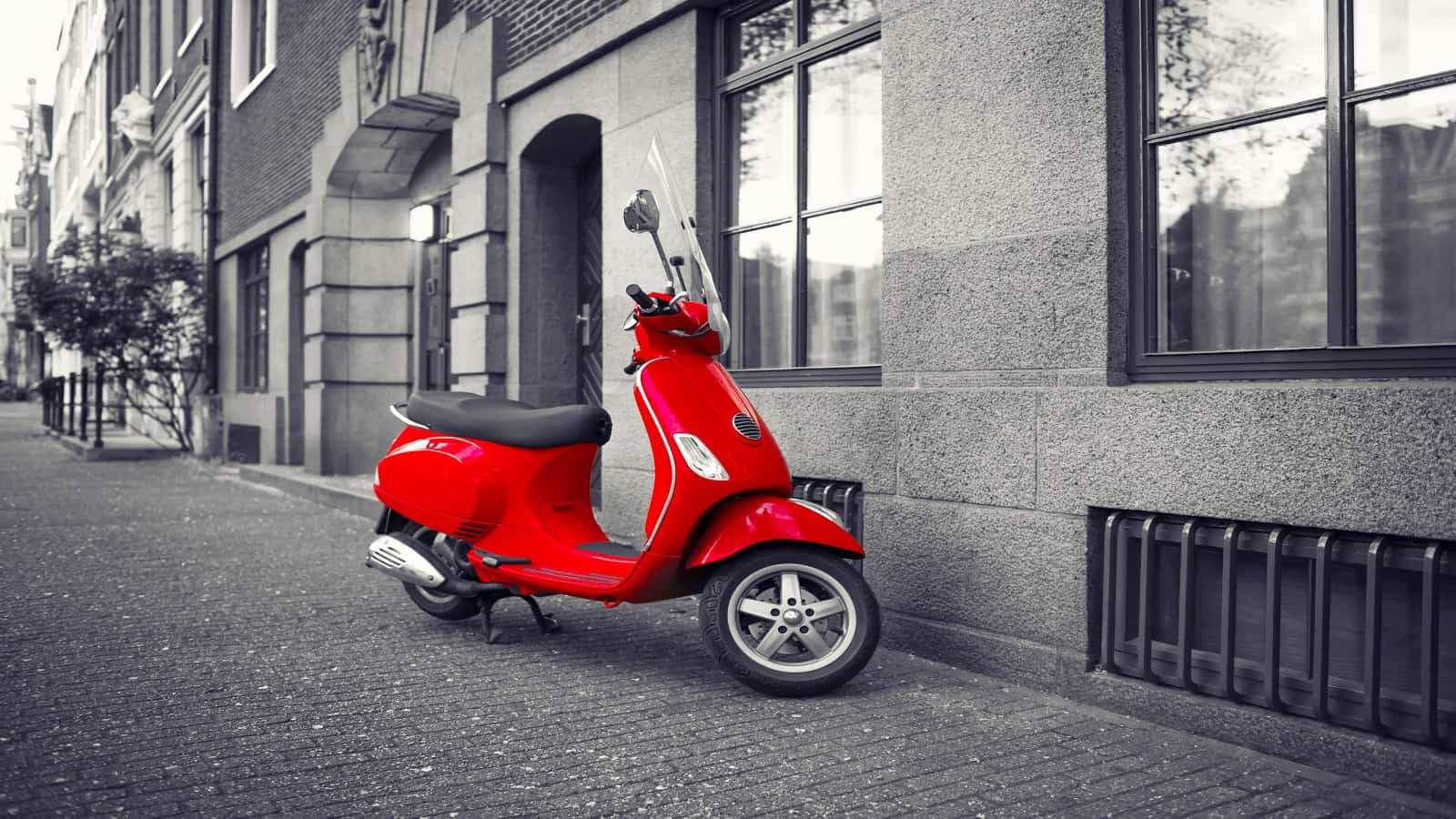 A scooter is typically considered a sub-type of motorcycle. While usually not designed for long-distance rides and high speeds, a scooter can safely and effectively get you around town. Scooters are perfect for commuting and short trips with some limited storage. They work best in metro areas where highway speeds don't need to be reached to get around. With a design that's low to the ground and very lightweight, a scooter is great at zipping through city streets.
With an enclosed bodywork, scooters are quieter and cleaner than motorcycles. The automatic clutch and continuously variable transmission (CVT) also makes them easier to learn and ride.
Scooters are still popular for beginners because they start at 50cc which is the cut-off for getting a bottom-tier motorcycle endorsement. While they only go around 30mph, that should still be fine in a big city. If you move up to 150cc or larger, you'll need a full motorcycle endorsement but you'll get higher speeds, cool tech upgrades, and more space to store items. Look for 300cc or higher if you want a freeway-capable scooter.
Mopeds
Engine: 50cc or less
Popular examples: Aprilia SR50R, Peugeot Kisbee, Vespa Primavera 50, Piaggio Typhoon 50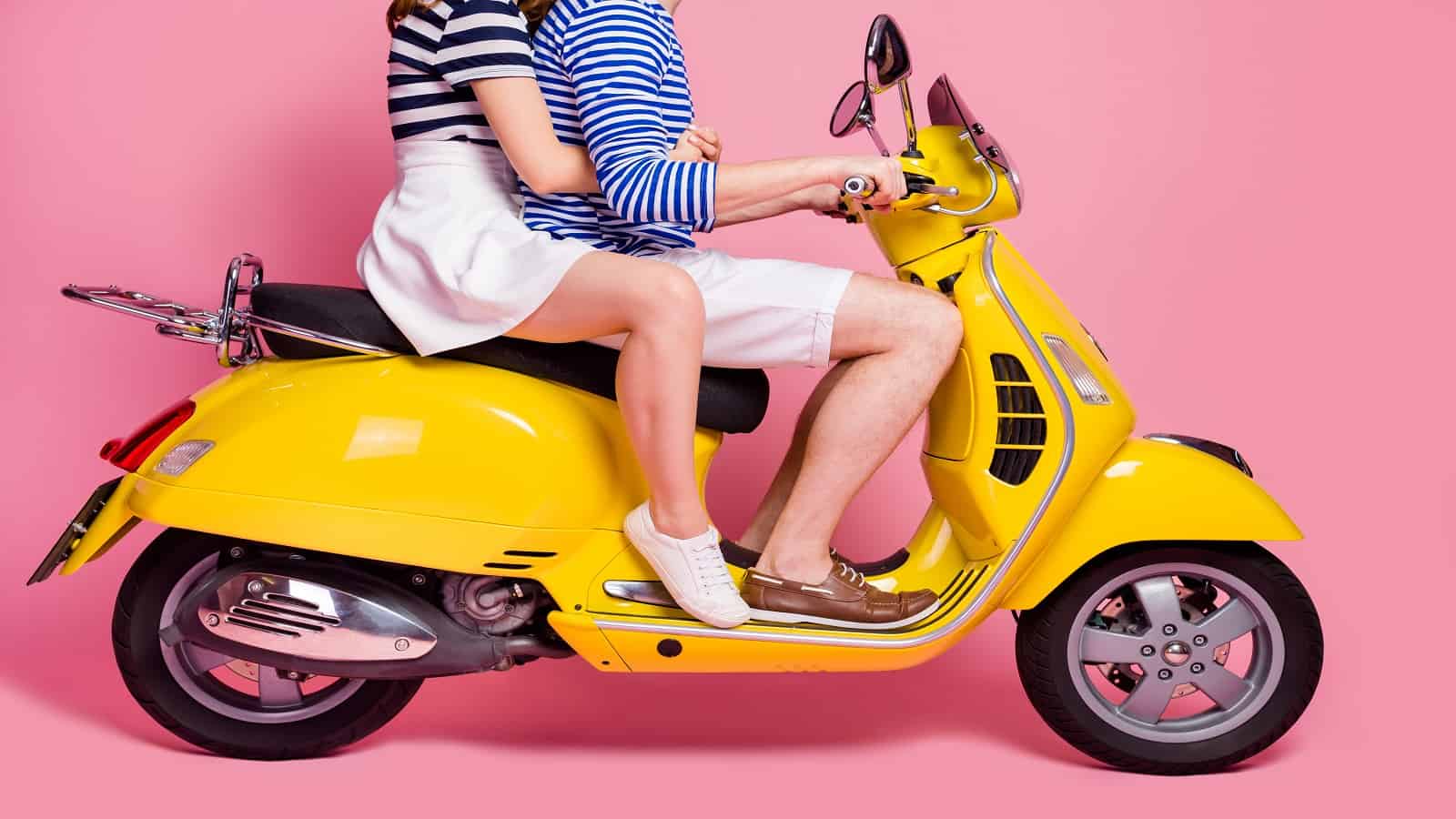 A moped may look like a scooter at first glance but they're different in design. Mopeds have lighter frames based on the style of a bicycle with a smaller engine or even an electric motor. Mopeds aren't easy to find in the U.S. but vintage mopeds have been gaining popularity despite the lack of storage and low speeds. During the 1970s and 1980s, mopeds were popular across America as gas prices spiked.
Now that you've had motorcycle types explained, what type of motorcycle do you see yourself on as you plan your first adventure? Do you want to ride in style and comfort on a cruiser, reach top speeds on a supersport bike, or enjoy the versatility and all-around performance of a standard motorcycle?
No matter which type of motorcycle you buy, you can count on Federal Motorcycle Transport for flawless motorcycle shipping across the United States. Whether you're shipping your bike to another state for a fun route or motorcycle event or having a motorcycle shipped to you from outside the area, we're here to help with affordable rates, unbeatable customer care, and specialized motorcycle shipping solutions.