With one registered motorcycle for every 60 people, New Jersey is one of the best states to hit the road on the back of a bike. From the Appalachian Mountains in the northern parts of the state to the scenic views of the Jersey Shore, New Jersey has it all. The state hosts some of the most popular rallies, such as the AHRMA Vintage Motorcycle Festival and the NJ All American Motorcycle Ride. If you're not coming for a rally, you can cruise down Routes 23, 206, 563, and 542 for some of the best views in all of the United States.
If you are planning on moving to or visiting The Garden State with your bike, then you'll need a reliable New Jersey motorcycle shipping company to assist you. Shipping a motorcycle to New Jersey is the best way to enjoy everything that the state has to offer. No matter where you are coming from, Federal Motorcycle Transport is ready to help. Our New Jersey motorcycle transport services are here to help you with any and all of your motorcycle shipping needs.
Reasons to Ship a Motorcycle in New Jersey | Shipping a Motorcycle to/from NJ
There are many reasons why shipping a motorcycle to New Jersey is necessary. Many people need assistance when planning a cross country motorcycle trip. You can ride your bike as far as you want, and then we can ship your bike back home while you fly to your final destination.
Many people ship their bikes when moving to the state. A NJ motorcycle shipping company can make moving with a bike a breeze by transporting your cycle to your new home.
One popular reason for using a motorcycle transport company in New Jersey is to send your bike to the state for a popular event or rally. Every November, the Veterans Day Run & Celebration ride is hosted in West Long Branch, New Jersey. This event includes a 50/50 raffle, music, and door prizes. All proceeds from this ride go to the Veterans Children Scholarship Fund. The AHRMA Vintage Motorcycle Festival & Swap Meet is at the New Jersey Motorsports Park in Millville and includes a bike show, food, go-karting, and axe throwing! If you are in New Jersey in November, then you need to check out the NJ All American Motorcycle Ride & Veterans Music Fest in Marlboro. This event features a day of live music, great food, and friendly people.

If you can't make it for a rally, then you can plan a motorcycle trip in New Jersey on your own time. New Jersey has everything you are looking for when it comes to scenery. If you want some ocean views, then consider riding the Northeastern New Jersey Triangle, which is a 20-mile ride that takes you alongside the Atlantic Ocean and passes through several beach towns and historic sites. If you prefer to ride through the mountains, then head down the 100-mile-long Fort Lee Loop. This loop offers gorgeous views of New York and the Hudson River.
View this post on Instagram
If you are heading out of New Jersey rather than into it, then NJ motorcycle shipping companies can also provide you assistance with shipping your bike out of state! Many people choose to leave the state during the cold winter months to ride their bikes in warmer weather. Others prefer to have their bike shipped out of state for a rally or event.
If you are selling your motorcycle, then a NJ motorcycle transport service can get your bike shipped safely to an out of state buyer. On the other hand, if you are buying a motorcycle from someone out of state, then we can get your bike in your hands quickly and safely.
Dependable New Jersey Motorcycle Shipping Services With Federal Motorcycle Transport
Federal Motorcycle Transport has been serving happy customers in the New Jersey area for over 30 years. We have a low claims rate, high-quality customer service, and an expertly-trained crew. Our expert NJ motorcycle shipping company has shipped over 5,000 motorcycles to customers all around the country. Many motorcycle groups, such as AMA and HOG choose us as their exclusive motorcycle transport company, and 70% of our business comes from referrals and repeat customers! 
Here at Federal Transport, we know that motorcycles need to be handled with extreme care, and our experienced team knows how to get your bike from point A to point B safely. Don't risk the safety of your bike, and choose us to handle all of your motorcycle shipping needs. We will ensure that your bike is properly strapped down and covered for the journey ahead. We also provide GPS tracking so you can see where your bike is along the way.
Motorcycle Brands We Ship to/from New Jersey | NJ Motorcycle Shipping Locations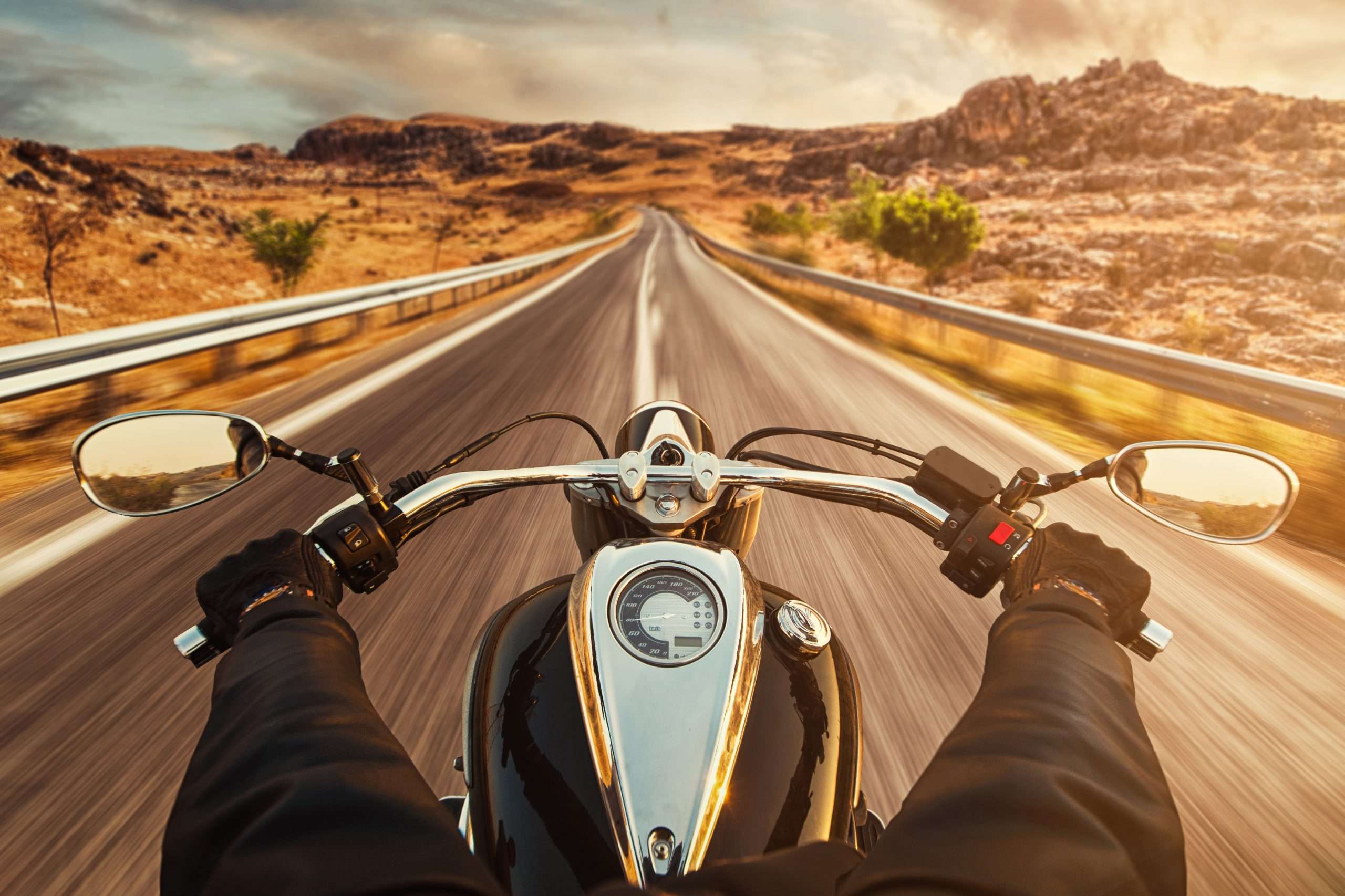 Whether you own a dirt bike, cruiser, touring bike, or sport bike, Federal Motorcycle Transport can handle it all! Our crew is familiar with many types of bikes and knows how to best handle each one.
Some of the brands we ship include:
Ducati
Indian
Suzuki
Triumph
Yamaha
No matter what your reason for shipping a motorcycle to New Jersey is, we've got you covered! We are able to transport your bike to any business or residence in New Jersey. If you don't want to worry about being present in the delivery window, you can have the bike shipped to one of our warehouse locations. When you utilize our warehouse, you can pick your bike up at any time that works for you.
Our closest warehouse locations to New Jersey are:
Monroe Township, New Jersey: 12.1 miles from Marlboro, NJ
Telford, Pennsylvania: 44 miles from Trenton, NJ
NJ Motorcycle Transport FAQs
How Much Does It Cost to Ship a Motorcycle From New Jersey?
There are many factors that go into the final cost of motorcycle shipping, such as the distance traveled, which services you are utilizing, and the difficulty of the route. If you are curious about specific motorcycle shipping costs, then you can take a look at our blog post on the subject.
How Should I Prepare My Bike for Shipping?
These are just a few of the most useful motorcycle shipping tips:
Drain your gas tank (no more than 25% full)
Empty your saddlebags
Keep your keys and titles with you
Unlock your bike
Clean your bike so our crew can inspect it better
What Is the Best Way to Ship a Motorcycle in New Jersey?
Enclosed transport is the safest way to ship a motorcycle to New Jersey. Open transport is often more affordable, but it leaves your bike exposed to the elements and puts it at risk for damage. If you want to learn more about how to ship a motorcycle, then check out our informative blog post.
If you are interested in New Jersey motorcycle shipping, then let Federal Motorcycle Transport help you! Our trustworthy team will get your bike to or from New Jersey promptly and safely. Feel free to give us a call today at 309-550-7543 or fill out our online form to get started with a free quote.