With its wide, open plains, scenic valleys, and dramatic mountains, it's easy to see why South Dakota has more registered motorcycles per capita than any other state! There are more than 51,000 registered motorcycles in the state with a population of less than 393,000. That's 7.7 motorcycles per capita or almost 8 people for every motorcycle on the road.
South Dakota is famous for its scenery and national parks, including Mount Rushmore. It's also home to Sturgis, one of the world's oldest and largest motorcycle rallies.
Are you shipping a motorcycle to South Dakota to enjoy one of the state's famous motorcycle rides? Do you need reliable motorcycle transport for a bike you've bought from out of state? You may even be shipping a bike from South Dakota for an upcoming rally, cross country ride, or while moving. No matter your plans, Federal Motorcycle Transport can help with dependable closed motorcycle shipping that ensures your bike arrives in great condition.
Reasons to Ship a Motorcycle to South Dakota | Shipping a Motorcycle to/from SD
We serve customers shipping motorcycles to and from South Dakota for many reasons including roundtrip and one-way transport for vacations, destination rides, relocation, and buying or selling bikes.
Are you planning a motorcycle trip? Motorcycle transport is a great solution for long one-way rides. Maybe you're not up for a long roundtrip ride or you're planning a ride in a warmer climate in the winter. You can have your bike shipped close to your destination, fly or drive in, and pick it up at your convenience to enjoy the ride of a lifetime without a challenging or impossible ride in.
There are dozens of South Dakota motorcycle rides that should be on your bucket list. South Dakota boasts dramatic and varied landscapes with two national parks, Black Hills National Forest, Mount Rushmore National Memorial, 63 state parks, and dozens of historic sites and memorials. You'll find everything from wide open roads through the plains to twisty mountain roads along stunning rock formations.
View this post on Instagram
Devil's Tower is a popular South Dakota Black Hills ride that takes you past this iconic natural landmark rising 1,265 feet above sea level. The 118-mile ride from Sturgis to Devil's Tower takes you past pine forests, ranches, rolling hills, and unique rock formations.
Iron Mountain Road (Route 16A) is arguably one of the best motorcycle routes in South Dakota and the country. This 17-mile stretch of road in the Black Hills features wooden pigtail bridges, three one-lane tunnels framing Mt. Rushmore, more than 300 bends, and 14-22 switchbacks. It has everything: smooth riding, gorgeous scenery, winding, and challenging riding combined.
View this post on Instagram
You'll also want to explore Badlands National Park for its amazing and varied scenery, wildlife, and thrilling rides. The Badlands National Park loop (South Dakota 240) is a popular detour ride on the way to Sturgis! Marvel at the unique landscape of spires, pinnacles, and buttes where bison, bighorn sheep, prairie dogs, and ferrets can be spotted.
There are many other reasons you may be shipping a motorcycle. You might be attending a rally in South Dakota or shipping your bike to another state for an upcoming event or rally. Sturgis is, of course, the most famous South Dakota motorcycle rally, but the state hosts many smaller events and rallies like the South Dakota CMA State Rally in Watertown and the Deadwood 3 Wheeler Rally in Deadwood.
View this post on Instagram
You may be arranging motorcycle transport because you're moving from SD, need to arrange delivery of a motorcycle you purchased, or you've sold a bike to a buyer out of the area. Whatever your shipping needs, Federal Motorcycle Transport has you covered.
Dependable South Dakota Motorcycle Shipping Services with Federal Motorcycle Transport
A division of Federal Companies, a transportation industry leader since 1913, Federal Motorcycle Transport is one of the most trusted motorcycle shippers in the U.S. We handle more than 5,000 motorcycle shipments every year to and from South Dakota and the rest of the country. With a low claims rate and 30+ years of experience, it's no surprise 70% of our business comes from referrals and repeat customers with major motorcycle groups like AMA and HOG choosing us as their exclusive motorcycle transport company.
Unlike many motorcycle shippers, Federal Motorcycle Transport specializes in motorcycles. We use specialized equipment and decades of experience to safeguard your bike and offer the safest, most efficient way to transport your motorcycle. We only offer enclosed transport, the most secure solution for motorcycle shipping that protects your bike from the elements. Motorcycles are secured to specially designed pallets for additional protection, eliminating the cost of crating.
Whether you're buying or selling a motorcycle, planning the trip of a lifetime, or relocating, you can count on Federal Motorcycle Transport for fast, efficient, and dependable transport services.
Motorcycle Brands We Ship | South Dakota Motorcycle Shipping Locations
Federal Motorcycle Transport has more than 30 years of experience shipping motorcycles. Every year, we transport more than 5,000 motorcycles across the country. We ship everything from dirt bikes, cruisers, touring bikes, and sport bikes to antique and vintage motorcycles.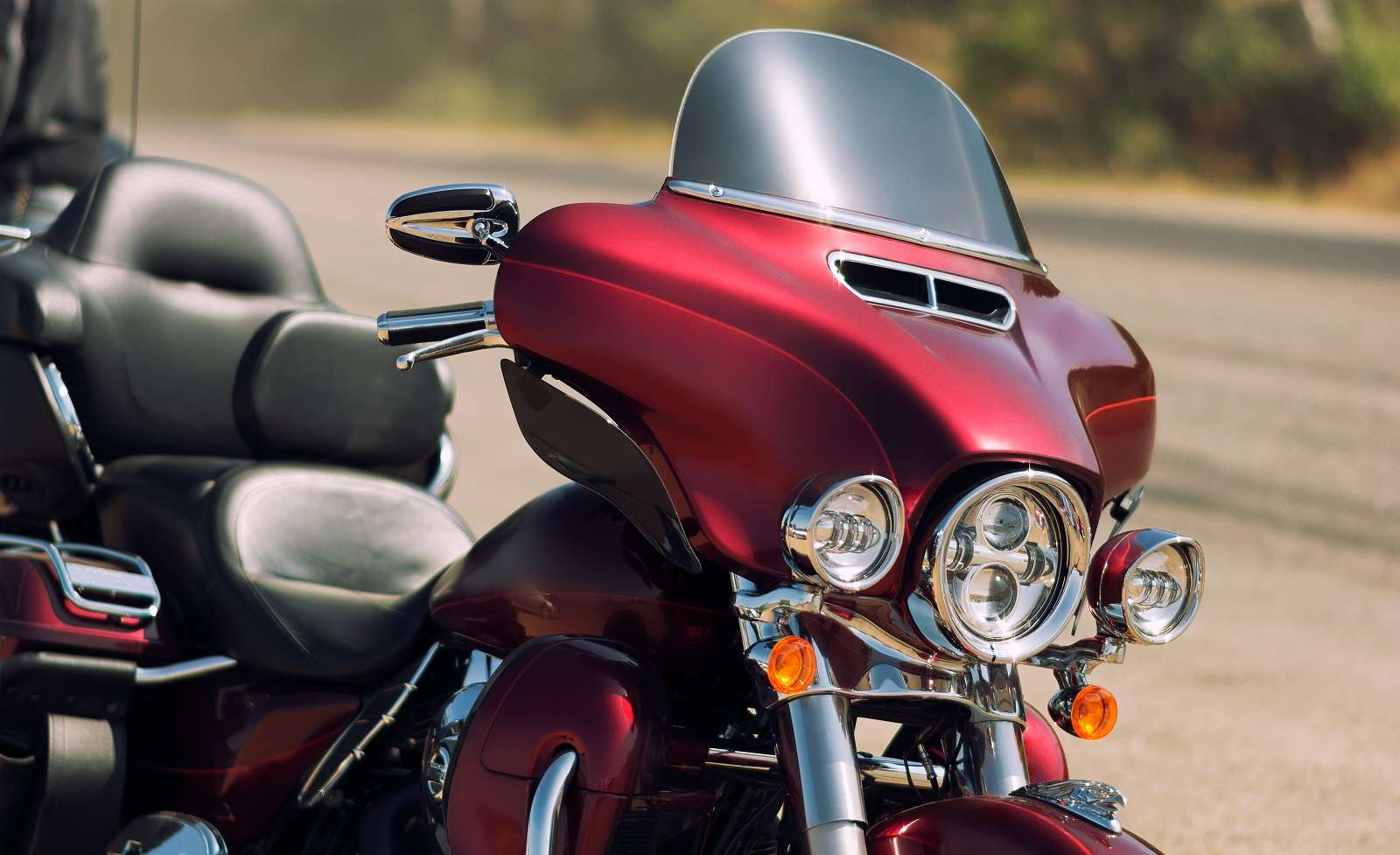 We transport all motorcycle brands:
Suzuki
Yamaha
Triumph
Ducati
Indian
Whether you're shipping a motorcycle in for an upcoming ride or need dependable motorcycle transport from South Dakota to another state, Federal Motorcycle Transport has you covered! We can ship motorcycles to residences and businesses like local motorcycle shops with tractor-trailer accessibility or you can use our warehouse locations for greater convenience. When you ship to our warehouse, you won't need to wait all day during a large delivery window; just stop by when you're ready to pick up your bike.
Our warehouse locations near South Dakota include:
Omaha, Nebraska – 181 miles from Sioux Falls, SD
Roseville, Minnesota – 218 miles from Brookings, SD
Iowa City, Iowa – 380 miles from Sioux Falls, SD
Billings, Montana – 316 miles from Rapid City, SD
SD Motorcycle Transportation FAQs
How much does it cost to ship a motorcycle to South Dakota?
Motorcycle transport pricing depends on the origin, destination, route, and other factors. Our in-depth guide to motorcycle shipping costs covers the factors that affect your cost with real costs for motorcycle transport our customers have paid.
How should I prepare a motorcycle for transport?
Make sure your gas tank is drained to ¼ or less. Empty the saddlebags and clean your bike which makes it easier to inspect. Make arrangements to separately ship accessories and have the title and any paperwork mailed. Ideally, keys should be sent separately from the bike, but they may be wrapped in bubble wrap and zip tied to the handlebars if necessary. Finally, make sure your bike is unlocked and in neutral with any alarm disabled for pickup.
Check our motorcycle shipping checklist for more tips!
What is the best way to ship a motorcycle to South Dakota?
Enclosed transport is the safest and most reliable way to ship a motorcycle. Your motorcycle is secured to a pallet and transported in a closed trailer. Open transport is the most affordable option but leaves your bike exposed to the elements and at a greater risk of damage. Choose a dedicated motorcycle transport company that focuses entirely on motorcycles to ensure your bike is handled properly.
Read our guide to shipping a motorcycle for more information.
Can I have my motorcycle shipped one-way to or from SD?
Absolutely! If you're planning a long ride, you can have your bike shipped close to your destination for a one-way ride home or vice versa.