Whether you're moving to the Lone Star State, attending one of the big Texas bike rallies, or you're buying a motorcycle that needs to be registered in the state, you may have questions about motorcycle laws in Texas. Here's everything you need to know about safety inspections, registering your bike, Texas helmet law, and more.
Texas Motorcycle Street Legal Requirements
To be street legal, your bike must meet specific Texas motorcycle requirements. You will need the following equipment in functional order:
License plate lamp
Stop lamp
Tail lamp
Head lamp (must be switchable from high to low beams)
Horn
Mirror
Steering system
Brake system
Tires
Exhaust system
Wheel assembly
Rear red reflector
Muffler (Transportation Code Sec. 547.604)
VIN
Additional requirements:
There are no vehicle or motorcycle laws in Texas governing decibel levels or mufflers.
If you will carry a passenger, your motorcycle must have a fixed seat, handholds, and footrests for the passenger.
You will also need to pass annual emissions testing in certain Texas counties, mostly in the metro areas.
Are turn signals required on motorcycles in Texas?
Turn signals are not on the list of motorcycle requirements in Texas, but they are an important safety addition!
Are straight pipes illegal in Texas?
Straight pipe exhausts are not legal in Texas. While the state does not have an exhaust noise law, mufflers are required.
Texas Motorcycle License Requirements | Do You Need a Motorcycle License in Texas?
One of the most important Texas motorcycle laws deals with licensing. To operate a motorcycle, you are required to obtain a Texas motorcycle license, a Class M license.
Here's how to get a motorcycle license in Texas:
Complete an approved safety course (DPS-approved motorcycle safety course online search tool)
Apply for a Class M driver license and bring the certificate of completion
Pass the motorcycle knowledge test
Pass a vision test
Complete the motorcycle drive test (waived if you have a valid Class C license, completed a motorcycle safety course, and are 18 or older)
The requirement to complete a Texas motorcycle safety course is waived if you have a valid out-of-state motorcycle license. Note that your completion certificate will only be valid for 24 months!
You must pass the Texas motorcycle license test and a road test which is only waived if you complete a safety course and have a Texas driver's license already. If you are not an experienced driver, you should apply for a motorcycle learner permit (J Restriction) first before applying for a Class M endorsement.
How old do you have to be to get a motorcycle license in Texas?
You can get a Class M motorcycle license in Texas starting at age 15. However, minors 15 to 17 are required to have an "I" restriction on their license. This places several limits on the type of bike you can ride and when you can ride.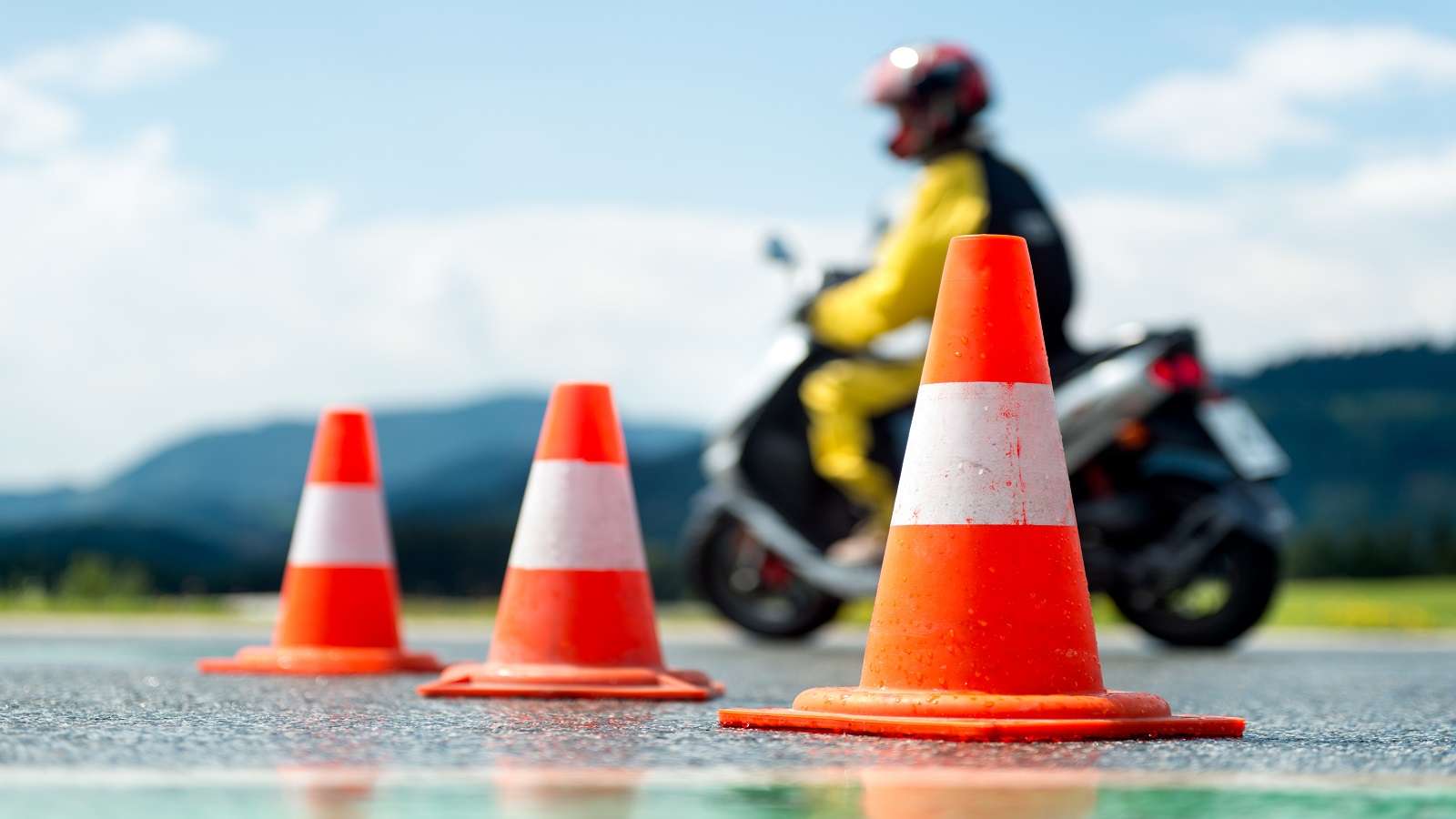 Texas Inspection Requirements – Do Motorcycles Need Inspection in Texas?
You must pass a Texas motorcycle inspection before you can register a motorcycle or renew your registration. The new Texas inspection sticker law called "Two Steps, One Sticker" went into effect in 2015 to consolidate the inspection and registration process and eliminate the need for a separate motorcycle inspection sticker.
Cost of a motorcycle inspection in Texas:
One-year motorcycle safety inspection: $7.50 (statewide except for emission counties & vehicles 25+ years old)
Two-year safety inspection: $16.75 (for new vehicles)
Safety emissions inspection: $8.25 (El Paso County) or $10.25 (Travis and Williamson counties)
Still confused about the 'Texas Two Step' vehicle registration process? http://t.co/w416kGs1C6 #singlesticker pic.twitter.com/4XsPl7o1Au

— Liz Petroff (@RealLizPetroff) July 22, 2015
Texas Motorcycle Inspection Requirements
You must get a Texas state inspection for motorcycles no sooner than 90 days before your registration expires so you can renew it. You also need to pass an inspection before registering a motorcycle for the first time. New Texas residents must register their vehicle within 30 days which requires getting a motorcycle inspection and an emissions test (when required).
After passing an inspection, you will receive a Vehicle Inspection Report (VIR).
Use this tool to determine when you need to have a motorcycle safety inspection.
Here is what is included on the Texas motorcycle inspection checklist:
Proof of insurance
Horn
Mirror
Steering
Brakes
Tires
Wheel assembly
Exhaust system
Tail lamp
Stop lamp
License plate lamp
Rear red reflector
Head lamp
Vehicle Identification Number (VIN) matching title/registration
Where to get motorcycles inspected: Click here to see Texas motorcycle inspection stations.
How long is an inspection good for in Texas?
Your Texas vehicle inspection is good for one year, but the first safety inspection on a new car is good for 2 years. You must have your vehicle inspected no sooner than 90 days before your registration expires to renew.
Texas Emission Laws
Emissions testing is required only in emission counties for gas-powered vehicles that are 2 to 24 model years old. Annual Texas emissions testing is required only in these counties in the Dallas-Fort Worth, El Paso, Houston-Galveston, and Austin metro areas.
How to Register a Motorcycle in Texas
Registering a motorcycle in Texas requires the following:
Documentation proving ownership such as an out-of-state title or bill of sale
Completed vehicle inspection report
Proof of minimum Texas motorcycle insurance liability coverage
Photo identification
Required fees
Motorcycle registration in Texas has a base fee of $30. The cost to title your motorcycle ranges from $28 to $33 plus local fees of up to $31.50. You will pay $7.50 to $30.75 for your required motorcycle safety inspection.
You can renew Texas motorcycle registration online 90 days before your registration expires or up to 12 months after expiration (as long as you have not been cited). It takes up to three weeks for your registration sticker to be processed and mailed. You can use this tool to track your Texas registration sticker.
The Texas by Texas (TxT) mobile application is available online or as an iOS app.
Can you register a motorcycle without a license in Texas?
You can register a motorcycle in Texas without a license, technically, but you are required to have insurance. It would be very difficult to find an insurance company willing to issue an insurance policy if you do not have a Class M motorcycle license.
Texas Motorcycle Insurance Requirements
All motorists are required to carry at least minimum insurance coverage in Texas. Motorcycles have the same requirements as cars and trucks for insurance. The Texas minimum liability limits are:
$60,000 bodily injury coverage per accident
$30,000 bodily injury coverage per person
$25,000 coverage for property damage
This is only the minimum liability coverage you must carry. It's recommended to have higher limits as even moderate injuries can result in higher damages. Additional motorcycle insurance coverage that is recommended includes:
Personal injury protection (PIP) coverage which helps cover medical expenses for you and your passengers after an accident as well as lost wages
Uninsured/underinsured motorist coverage (UM/UIM) which pays the difference between your damages and an underinsured motorist's limits or covers damages if the at-fault party was uninsured. An estimated 8% of drivers in Texas have no insurance, but many more are underinsured with only minimum liability coverage.
Collision coverage pays for damages to your bike if you are at fault for an accident.
Comprehensive coverage pays for damages outside of collisions including damage from theft, hail, fire, and vandalism.
Completing a Texas motorcycle safety course can earn you an average motorcycle insurance discount of 10-15%.
Failing to carry minimum liability insurance carries a penalty of $175 to $350 for the first citation. You will also face a $250 surcharge added to your relicensing fee for three years. If you are pulled over a second or subsequent time, the fine increases to $350 to $1,000. An habitual offender can have their motorcycle impounded or license suspended.
Does Texas Have a Helmet Law?
Texas motorcycle helmet law requires all motorcyclists under 21 to wear a helmet with no exceptions. The Texas helmet law requires motorcyclists over 21 to wear an approved helmet unless they meet one of two exceptions:
Completed an approved Texas motorcycle safety course, or
Carries medical coverage that covers injuries sustained in a motorcycle accident
The Texas helmet law, found in Texas Transportation Code Chapter 661, is a secondary enforcement law. This means state police are not allowed to stop a rider without a helmet simply to check if they are in compliance with helmet laws in Texas.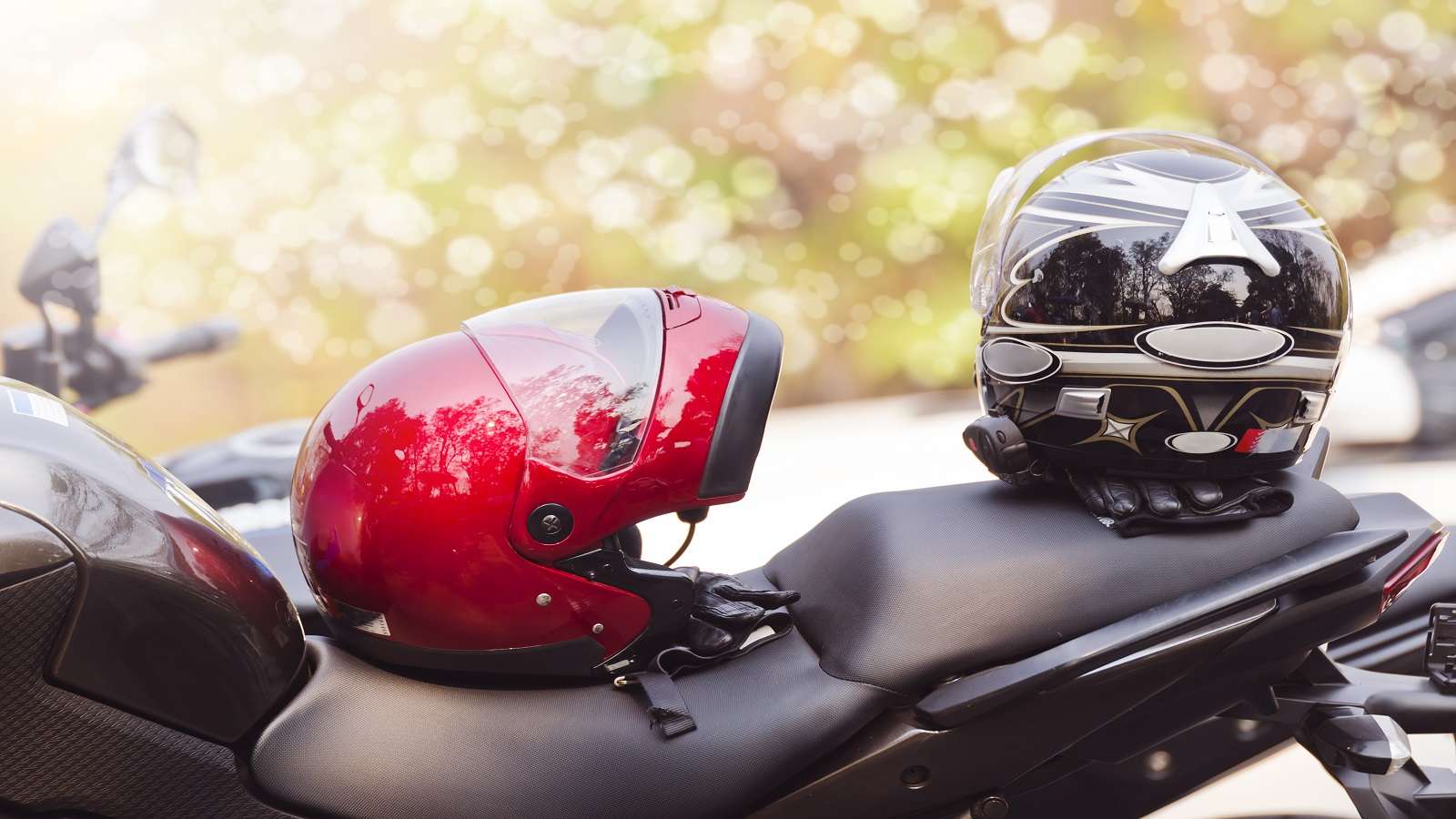 Texas Motorcycle Passenger Laws
Motorcycle passengers are only permitted on motorcycles in Texas designed to hold more than one person with a fixed seat, handholds, and footrests for the passenger. Many of these requirements were implemented in 2015 under Malorie's Law which was passed after a fatal motorcycle crash involving Malorie Bullock. A student at Texas A&M University-Commerce, she was a passenger on the back of a motorcycle and wearing a helmet when the driver tried to avoid hitting a vehicle that pulled in front of the motorcycle. She was thrown from the bike and fatally injured.
All passengers must be at least 8 years old or 4'9" or taller. They are subject to the Texas helmet law.
Unlike helmet laws in Texas, passenger laws are enforced as a primary offense which means you can be stopped and cited for violating these requirements.
Violating Malorie's Law is a Class M misdemeanor subject to fines of up to $500.
Is Lane Splitting Legal in Texas?
Texas is one of many states without legislation specifically addressing lane splitting or filtering. According to Texas Transportation Code § 545.060, motorists must drive "as near as practical entirely within a single lane." Moving out of the lane should only be done when it can be done "safely."
Lane splitting in Texas is common, and this statute is vague as the practice isn't explicitly prohibited. However, you may still be cited for a different moving violation such as "failure to maintain a single lane." This will be at law enforcement's discretion.
You can learn about states where lane splitting is legal and illegal in our complete guide.
Now that you know all the important Texas motorcycle laws, you're ready to hit the open road with confidence! If you're shipping a motorcycle from or to Texas or buying a bike out of state, give us a call at Federal Motorcycle Transport for a free motorcycle shipping quote.